The Locus Awards, first started in 1971, are given out annually in several sci-fi, fantasy, and horror categories. The winners are determined by votes from the readers of Locus Magazine. This year, the awards ceremony was MCed by Maggie Tokuda-Hall, author of the YA SFF books The Mermaid, the Witch, and the Sea and Squad, among others.
Here are this year's winners!
Fantasy Novel
Babel, R.F. Kuang (Harper Voyager US; Harper Voyager UK)
Horror Novel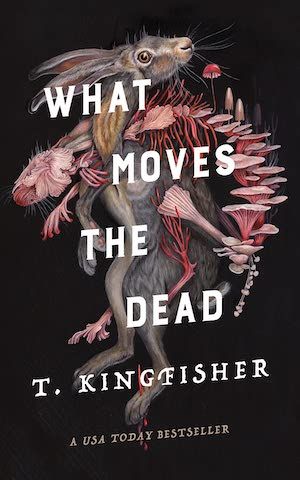 Runners up:
Saturnalia, Stephanie Feldman (Unnamed)
Just Like Home, Sarah Gailey (Tor; Hodder & Stoughton)
Road of Bones, Christopher Golden (St. Martin's; Titan UK)
The Devil Takes You Home, Gabino Iglesias (Mulholland; Wildfire)
The Fervor, Alma Katsu (Putnam; Titan UK)
Gwendy's Final Task, Stephen King & Richard Chizmar (Cemetery Dance; Hodder & Stoughton)
Echo, Thomas Olde Heuvelt (Nightfire; Hodder & Stoughton)
No Gods for Drowning, Hailey Piper (Agora)
The Pallbearers Club, Paul Tremblay (Morrow; Titan UK)
Sundial, Catriona Ward (Nightfire; Viper)
Other Locus Award Winners
Check out the full list of winners and runners up at Locus.
Find more news and stories of interest from the book world in Breaking in Books.
Also In This Story Stream