We all want to live our best lives. But getting there is easier said than done. Achieving professional success, developing meaningful relationships, taking care of your wellbeing, and living well is a lot to balance. And there are hundreds, thousands of books that promise to have easy answers. Which books can actually inform and inspire you to live your dreams? We've got 20 recommendations on a wide variety of topics to get you started. Check out these must-read books on how to live your best life.
Some of these are traditional self-help style books with specific tools and advice for finding success and happiness. Others go a bit off the beaten path with elements of sociology, psychology, memoir, poetry, and even comics. But what they've all got in common is an interest in discovering what an authentic, purposeful, "best" life looks like. They may not always be what you'd expect. Grind culture would have us believe that the only way to find success and fulfillment is through constant work and productivity. But living your best life means finding balance and satisfaction outside of just your career. Some of these titles focus more on methods for self-care, breaking down societal expectations, and finding joy outside of grind culture. We hope these books will help you live your own best life, whatever it might look like for you.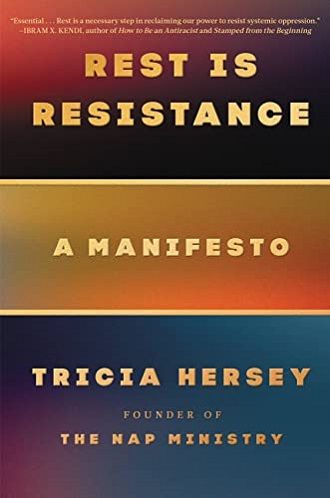 Rest Is Resistance: A Manifesto by Tricia Hersey
Society would have us believe that the only way to success is through the grind, working ourselves ragged to prove our worth. Poet, performance artist, and activist Tricia Hersey is changing that narrative as a self-proclaimed "Nap Bishop." Hersey tells readers in no uncertain terms that they are worthy of rest. Lack of sleep and productivity are not indicators of human value. Grind culture is a product of capitalism that dehumanizes all of us, and giving ourselves time to rest is a profound way to fight back while also making us happier and healthier. Read Rest is Resistance to find out why naps are a crucial part of living your best life.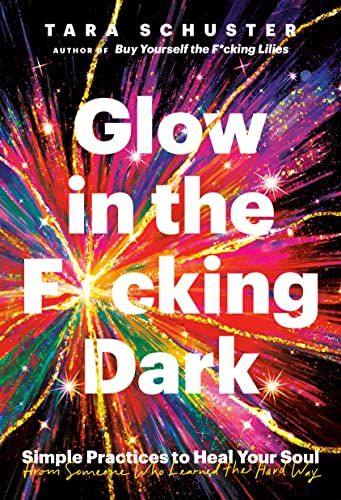 Glow in the F*cking Dark: Simple Practices to Heal Your Soul by Tara Schuster
Tara Schuster prided herself on dealing with her childhood traumas and finding the right tools for self-love to live the life of her dreams. But then she lost the TV writing job that had become her rock, and she discovered she still had a ways to go to live her best life. In this inspirational memoir/self-help book, Schuster shares what she learned from the challenges she faced and suggestions for readers to heal and care for themselves. It's got advice to help you move from a "good enough" mentality to fighting for what you truly want and deserve. I also highly recommend Schuster's first book on self-love and healing from trauma, Buy Yourself the F*cking Lilies.
Real Self-Care: A Transformative Program for Redefining Wellness by Pooja Lakshmin, MD
We're currently experiencing what I'll call a "self-care boom," in which society constantly tells us that getting a massage or taking a yoga class or buying a new sweater is the road to better mental health. But real self-care isn't about buying more things or measuring yourself against others. In this book, psychiatrist Dr. Pooja Lakshmin breaks down the self-care trend and explains what truly taking care of yourself and your mental health looks like. It's less about taking glamorous vacations and more about setting boundaries, understanding your own habits and needs, and giving yourself the tools you need to survive. Centered around real case studies and scientific research, Real Self-Care is a guide to giving yourself space to thrive sustainably in the long-term, not just for one self-care afternoon.
The How: Notes on the Great Work of Meeting Yourself by Yrsa Daley-Ward
You can't live your best life by trying to become what other people expect you to be. Instead, you'll need to get in touch with the real, unique inner self that doesn't care what box society wants to push you into. Poet and writer Yrsa Daley-Ward wants to help introduce you to your truest self. In The How, Daley-Ward uses a combination of poetry and prose to spark your creativity and inspire you to live as your most authentic self. It's a lyrical, beautiful book that will make you appreciate yourself and your passions in new ways.
Speak: Find Your Voice, Trust Your Gut, and Get from Where You Are to Where You Want to Be by Tunde Oyeneyin
Tunde Oyeneyin is one of Peloton's most beloved instructors because of her infectious joy and positivity, which have also led her to gain a massive social media following. She continues spreading the good vibes and encouragement for living your best life in her memoir and self-help book Speak. Oyeneyin shares the pillars of her SPEAK philosophy for living intentionally and positively: surrender, power, empathy, authenticity, and knowledge. Her story and advice is so much more than a fitness class pep talk. It's a powerful and moving testament to how living a purpose-driven life can help you grow and evolve through all kinds of challenges.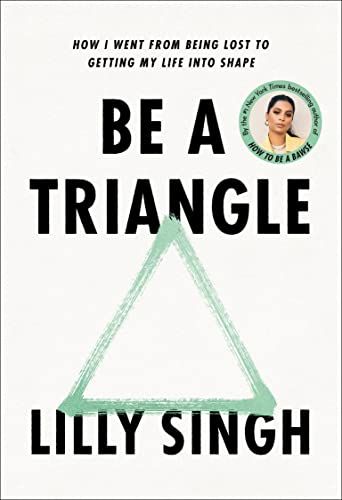 Be a Triangle: How I Went from Being Lost to Getting My Life into Shape by Lilly Singh
Living your best life is a lot easier when things are already going well. But how can you live your best life through painful challenges and setbacks? Actress and author Lilly Singh is interested in how we can best set ourselves up to face adversity and still come out strong on the other side. In Be a Triangle, Singh shares her advice for preparing to handle anything life throws at you. She advises readers to be a triangle: strong and firm at the base to keep you grounded and make it hard for anything to knock you over. It's a funny, relatable, quick read about how to live your best life in both the good times and the bad.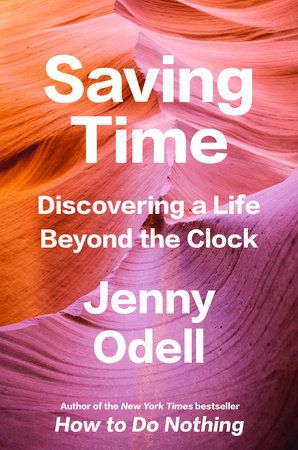 Saving Time: Discovering a Life Beyond the Clock by Jenny Odell
"Time is money" is a phrase that can inspire stress simply by taking the time to think about what it means. Our idea of time is so deeply structured around capitalism and productivity that it can often stop us from spending our time in ways that are healthy and restorative for our own health and wellbeing. In Saving Time, Jenny Odell takes us back to the beginning of time — using geological timescales and nature — to completely reconceptualize what time means and how it shapes our lives. It's a guide to resisting the "attention economy" and finding joy in experiencing time in more thoughtful and unusual ways.
Be Not Afraid of Love: Lessons on Fear, Intimacy, and Connection by Mimi Zhu
No life is complete without connection, friendship, and love. Intimacy can come in many forms, but painful past experiences can make it difficult to accept the love and support we deserve in all kinds of relationships. After surviving an abusive relationship with an intimate partner, Mimi Zhu had to reteach themself how to be open and accepting of love. They use these essays to share their experience and offer gentle, open-hearted advice for readers struggling to embrace intimate relationships in romantic, friend, and family contexts. It's a kind and life-affirming book about how love and connection change us for the better.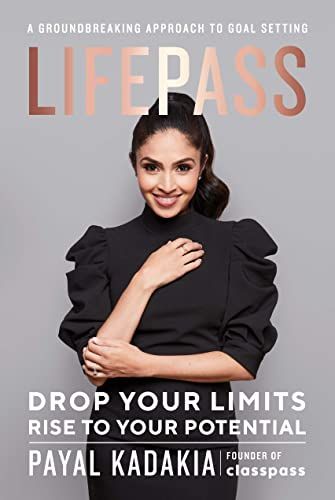 LifePass: Drop Your Limits, Rise to Your Potential by Payal Kadakia
Success looks different for everyone. Payal Kadakia, the founder of the billion-dollar fitness platform ClassPass, understands that intimately. It's not only how she built a successful business, it's the whole idea of how ClassPass works. In this book, Kadakia expands her vision for ClassPass to a method for finding success and authenticity in all aspects of your life. With concrete tools and steps, Kadakia helps readers set their own individualized goals and plans for how to achieve them. She recognizes that everyone comes from a different background and faces unique problems, and one-size-fits-all solutions don't actually fit all. If you want a self-help book that's ready to meet you where you are and encourage you to move forward, LifePass is for you.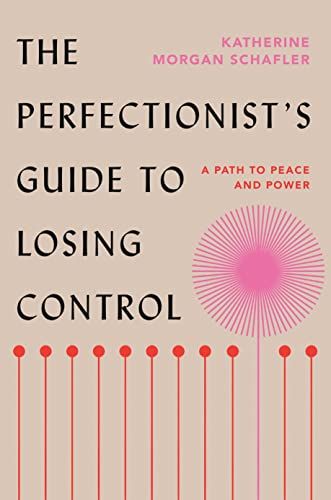 The Perfectionist's Guide to Losing Control: A Path to Peace and Power by Katherine Morgan Schafler
Being a perfectionist can push you to dream big and stay on track toward those dreams. But it can also take a major toll on your mental health and satisfaction. Psychotherapist Katherine Morgan Schafler encountered a lot of perfectionists in her time as an on-site mental health professional at Google HQ — so many that she decided to categorize them into five different types. Whether you're a classic, intense, Parisian, messy, or procrastinating perfectionist, there are ways to work with your high-achieving instincts while also finding happiness and satisfaction with your imperfect self. Keep striving for that best life, but this book can help you start living it now instead of never feeling like you measure up.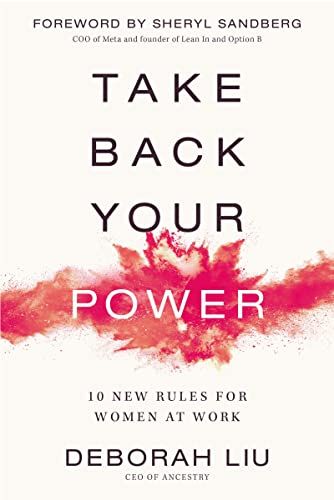 Take Back Your Power: 10 New Rules for Women at Work by Deborah Liu
Are you trying to live your best life but feel dragged down by not getting the respect you deserve at work? If so, this book is just what you need. As an executive in Silicon Valley, Deborah Liu is intimately familiar with the difficulties of working in a disproportionately male field. In this book, Liu takes a hard look at disparities in work culture that lead to women being underpaid, underpromoted, and undervalued. She also shares the lessons she's learned to fight back against gender bias and reclaim her power in the workplace. It's an especially excellent read for women early in their professional careers and learning to advocate for themselves.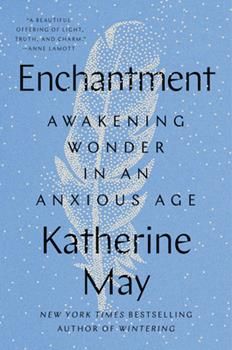 Enchantment: Awakening Wonder in an Anxious Age by Katherine May
The covid pandemic caused pretty much everyone some level of anxiety, fear, and uncertainty, and it also changed our perception of what a good, happy life looks like. Katherine May's Enchantment gets back to the roots of joy, creativity, wonder, and happiness in the wake of the pandemic. In a quickly changing world full of political divisions and seemingly insurmountable problems, May finds magic in nature and the world around us. This quiet, joyful book shows that finding peace and hope can be as simple as taking a walk and noticing the everyday beauty that can connect us to the earth.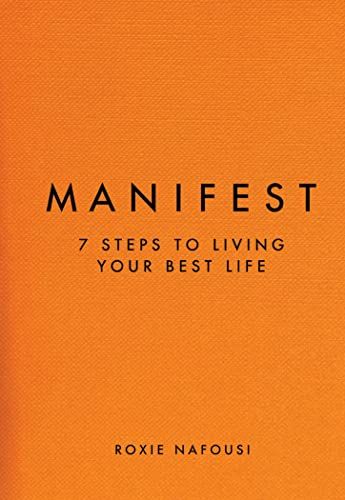 Manifest: 7 Steps to Living Your Best Life by Roxie Nafousi
Do you know what you want out of life but aren't sure how to make it happen? Welcome to the modern art of manifesting, a method of envisioning your goals and bringing them to fruition through sheer force of will. In this book, the "queen of manifesting" Roxie Nafousi lays out seven steps to take you from crafting your vision of your future to making it come true. It's an inspirational and widely applicable method to make sure you're aligning your words and your actions to create the life of your dreams.
Inciting Joy: Essays by Ross Gay
Joy is often perceived as something found at the end of a long road to success and happiness, or something that has to be sought and hard-earned. Poet Ross Gay argues that joy is something that can be found at any time and often exists alongside difficulty, pain, and fear. In these essays, Gay reflects on joy and all the unexpected places it can be found, including things that bring him joy like his community garden and pickup basketball games. Joy is a path to self-understanding and life satisfaction, and we could all stand to find a little more of it in our daily lives.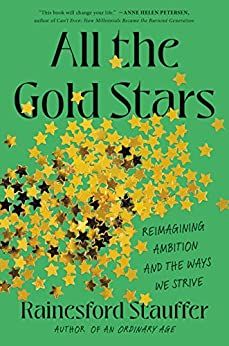 All the Gold Stars: Reimagining Ambition and the Ways We Strive by Rainesford Stauffer
Burnout is one of the biggest obstacles to living your best life. Emotional, mental, and physical exhaustion can become overwhelming when you've been ignoring your own needs in service of career ambition. In All the Gold Stars, Rainesford Stauffer considers how societal expectations of devoting our lives to our work and endless ambition can create unsustainable patterns that can only end in disappointment. She also looks at how ambition culture impacts women, BIPOC, and LGBTQ+ people differently. Finally, Stauffer offers suggestions of new ways to measure and appreciate our personal worth outside of productivity and professional achievement.
The Way of Nagomi: The Japanese Philosophy of Finding Balance and Peace in Everything You Do by Ken Mogi
No matter how hard you strive for happiness and success, life will at times also bring pain, loss, and difficulty. But that doesn't mean you can't find peace and harmony while facing challenges. In The Way of Nagomi, neuroscientist Ken Mogi explores the Japanese concept of nagomi, a sense of balance in both positive and negative experiences with far-reaching applicability in Japan for everything from mental health to classic foods and holidays. Mogi's explanation of nagomi also includes a toolkit for embracing it in your everyday life as a way to find better satisfaction and happiness in turbulent times.
Misfits: A Personal Manifesto by Michaela Coel
You'll never find true happiness by trying to conform to what society thinks makes someone cool, impressive, or successful. You can only live your best life by living as your authentic self, no matter how weird or uncool that self may be. Michaela Coel, creator and star of the award-winning series I May Destroy You, reached artistic heights not through creating content she thought people wanted to see, but by channeling her inner voice and everything that makes her unique. Misfits, which is partially a transcription of a lecture Coel gave at Edinburgh Festival MacTaggart, shares Coel's perspective on how the things that have made her stand out as different are also the things that have made her such a groundbreaking creative talent. It's a celebration of outcasts and how being a proud misfit can be the path to happiness.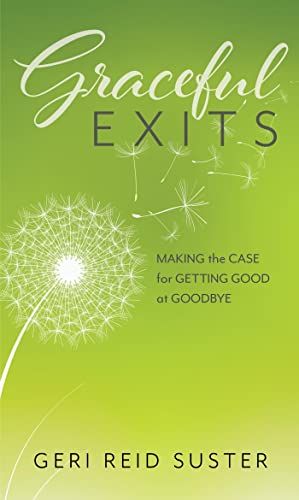 Graceful Exits: Making the Case for Getting Good at Goodbye by Geri Reid Suster
Sometimes living your best life is about embracing new opportunities and connections, but it's also sometimes about letting go of the things that are no longer serving you and knowing when to move on. Geri Reid Suster acknowledges that life is full of goodbyes: losing people we love, leaving jobs, moving away from home, breakups, and much more. So if you'll have to say goodbye so many times in your life, why not learn to be good at it? Graceful Exits is about how you can appreciate something you had and find power in moving away from it, and about how change, even if uncomfortable at the time, ultimately allows us to grow. If you want to learn to move intentionally and healthily through difficult transitions, Graceful Exits is a must-read.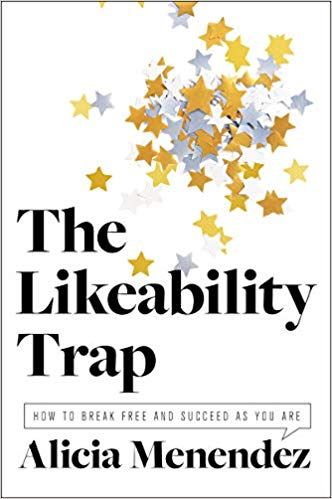 The Likeability Trap: How to Break Free and Succeed As You Are by Alicia Menendez
Success is a catch-22 for women: The more successful women become, the less "likeable" they are perceived to be. Alicia Menendez, a journalist and political commentator on MSNBC and PBS, is intimately familiar with how women are villainized in high-power careers. In this book, Menendez shows how prevalent and harmful stereotypes about successful women are. And rather than providing tips for being more likable, she argues that women shouldn't feel trapped by the pressure to be likeable at all. Instead, we can reshape society's idea of leadership by breaking the rules and stepping into our power. If you want to live your best life, this book can help you do so by focusing more on liking yourself and caring less about how much other people like you.
Goodbye, Again: Essays, Reflections, and Illustrations by Jonny Sun
Jonny Sun is an artist and webcomic known for his delightfully bizarre sense of humor and charming art style. His book Goodbye, Again has some of those signature comics, but it also has a lot to teach readers about authenticity, kindness, and self-care. Through a combination of illustrations, essays, and short writings, Sun shares contemplations on happiness, mental health, and creativity in a stressful world. It may not be a traditional self-help book, but it's the kind of writing that feels like a meaningful conversation with a friend who encourages you to love yourself and live authentically.
---
We hope these books will help you live your best life! You might also enjoy:
24 Life-Changing Healing Books
9 Self-Help Books That Actually Help
5 Non-Spiritual Self-Help Books to Help Sail Through Trying Times