A man has been arrested in Las Vegas over the murder of rapper Tupac Shakur, who was shot dead in 1996.
Duane "Keffe D" Davis was arrested early on Friday morning, though the exact charge or charges were not immediately clear.
A formal indictment is expected later on Friday, according to reports.
The arrest represents a long-awaited break in a case that has frustrated investigators and fascinated the public ever since the hip-hop star was killed on the Las Vegas Strip 27 years ago.
Born in New York City in 1971, Shakur became one of the leading figures in the West Coast hip hop scene, with hits including California Love and Dear Mama.
He was nominated for a Grammy Award six times and is widely considered to be one of the most influential rappers of all time.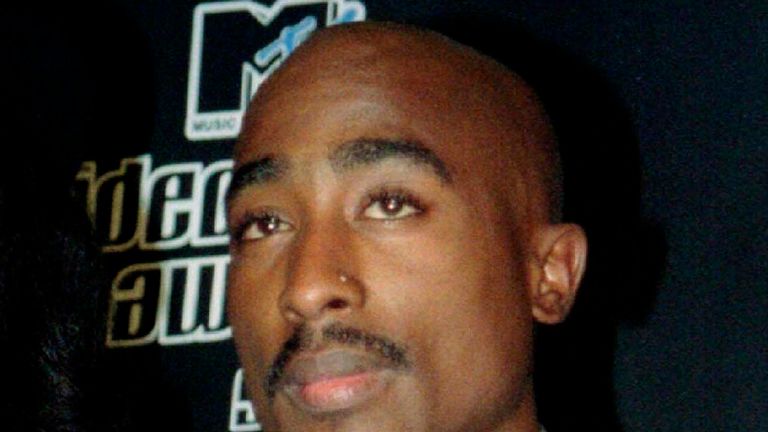 On the night of 7 September 1996, Tupac was riding in a black BMW driven by Death Row Records founder Marion "Suge" Knight in a convoy of about 10 cars.
They were waiting at a red light a block from the Las Vegas Strip when a white Cadillac pulled up next to them and gunfire erupted.
Tupac died after being shot multiple times.
The shooting unfolded shortly after a casino brawl earlier in the evening between Mr Anderson, Tupac and their associates.
There were many witnesses, but the investigation quickly stalled, in part because those witnesses refused to cooperate, Las Vegas police said in the past.
There have never been any arrests, yet attention on the case has endured for decades.
The man arrested on Friday, Mr Davis, is the uncle of Orlando Anderson, one of Tupac's known rivals who authorities have long suspected in the rapper's death.
Mr Anderson denied any involvement in Tupac's killing at the time, and died two years later in an unrelated gang shooting.
In July, police searched a property which public records, including voting records, linked to the wife of Mr Davis.
At the time, police confirmed officers had served a search warrant in Henderson, a city near Las Vegas.
However, the department did not release any other details, including where officers were searching and whether they expect to make an arrest.
This breaking news story is being updated and more details will be published shortly.
Please refresh the page for the fullest version.
You can receive Breaking News alerts on a smartphone or tablet via the Sky News App. You can also follow @SkyNews on X or subscribe to our YouTube channel to keep up with the latest news.