Former Manchester United and England striker Wayne Rooney has left his role as head coach of DC United.
The Washington DC-based side said they had "mutually agreed to part ways" with the 37-year-old former Derby County boss after the club were eliminated from MLS play-off contention on Saturday night.
"We have spoken with Wayne and agreed it is best for us to part ways at this time," the club's chief executive, Jason Levien," said in a statement.
"We are grateful for all he has done for our club and for soccer in the nation's capital, first as a DC United player and captain and most recently as our coach.
"He remains an important part of the DC United family and a valued and cherished friend."
Rooney took up the role in July last year.
He previously spent 18 months at the club as a player before leaving for Derby in January 2020.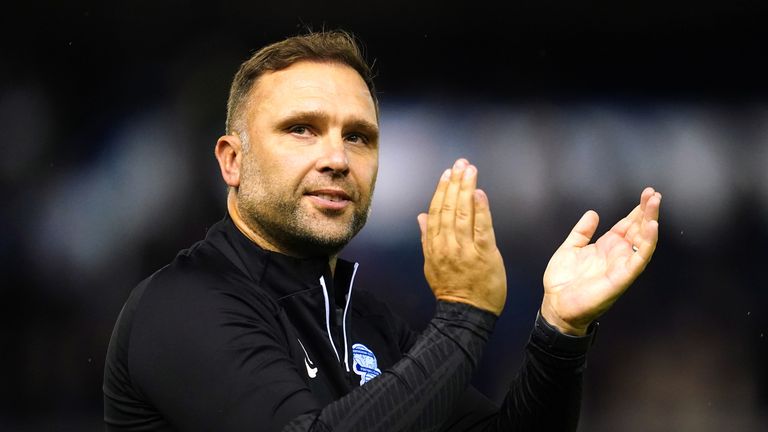 In a press conference, Rooney said it was "the right time" for him to leave.
"I've done everything I can to get this club into the play-offs," he said.
"It's not a single thing that's happened. It's about timing.
"I just feel like it's the right time for me to go back to England, first to obviously see my family. I haven't seen them for a long time.
'And then, what lies ahead? Whether opportunities come up? I've seen a lot of reports in the media. I don't have anything lined up."
Read more:
Sheffield United captain 'devastated' after horrific leg injury
UEFA vice president quits role as Swedish sports chief
Rooney, who scored 53 goals in 120 games for England, and won an array of top trophies with Manchester United, has been linked with a potential move to Birmingham City.
The West Midlands side – who are under American ownership – are currently in the Championship play-off places under manager John Eustace.
However, Rooney is reported to be high on the list should Eustace leave.