Matthew Perry became one of Hollywood's most recognisable actors having starred in 10 seasons of Friends, with co-stars Jennifer Aniston, Courteney Cox, Matt LeBlanc, Lisa Kudrow and David Schwimmer.
As Chandler, he played the quick-witted, insecure and neurotic roommate of Joey (LeBlanc) and a close friend of Ross (Schwimmer).
Matthew Perry dies of apparent drowning at 54
He was part of the close-knit group of young adults who shared space in one another's apartments and met for coffee at the Central Perk, a fictional Manhattan cafe.
One of the major storylines involved a clandestine romance between Chandler and Monica (Cox), which the four other friends – Rachel (Aniston), Phoebe (Kudrow), Joey and Ross – each discovered one by one.
By the end of the series, Chandler is married to Monica, reflecting the journey of the group of friends from single New Yorkers to those in serious relationships and starting families.
The series was one of TV's biggest hits and has taken on a new life – and found surprising popularity with younger fans – in recent years on streaming services.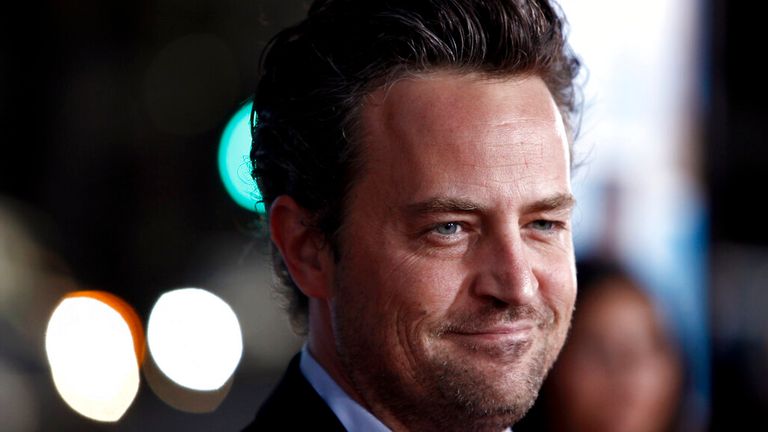 During his time on the show and unknown at the time, Perry struggled with addiction and anxiety and had an intense desire to please audiences.
In his memoir, Friends, Lovers And The Big Terrible Thing which was published in 2022, he wrote: "Friends was huge. I couldn't jeopardise that. I loved the script. I loved my co-actors. I loved the scripts. I loved everything about the show but I was struggling with my addictions which only added to my sense of shame.
Cast of Friends watch 'Friends' on set

"I had a secret and no one could know."
"I felt like I was gonna die if the live audience didn't laugh, and that's not healthy for sure. But I could sometimes say a line and the audience wouldn't laugh and I would sweat and sometimes go into convulsions," Perry added.
"If I didn't get the laugh I was supposed to get I would freak out. I felt that every single night. This pressure left me in a bad place. I also knew of the six people making that show, only one of them was sick."
An HBO Max reunion special in 2021 was hosted by James Corden and fed into huge interest in seeing the cast together again.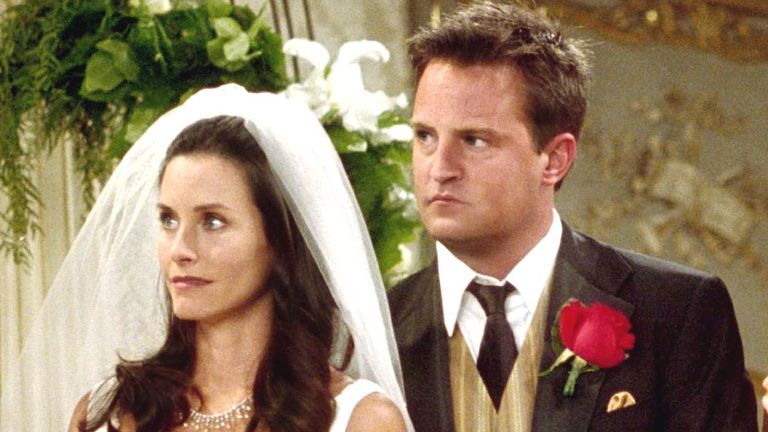 Warner Brothers, which made Friends, paid tribute to Perry with a message on X, formerly Twitter, which said: "We are devastated to learn of Matthew Perry's passing. He was a true gift to us all. Our heart goes out to his family, loved ones, and all of his fans."
Perry received one Emmy nomination for his Friends role and two more for appearances as an associate White House counsel Joe Quincy on The West Wing.
His TV work also included the short-lived Studio 60 on the Sunset Strip – written by The West Wing creator Aaron Sorkin – while he starred in several films, including Fools Rush In opposite Selma Hayek and his father John – who also appeared in one episode of Friends – 17 Again and The Whole Nine Yards alongside Bruce Willis.