Matthew Perry's ex-fiancee has paid tribute to the "very talented" and "complicated" actor.
Literary manager Molly Hurwitz posted a picture of Perry's outline on Instagram, saying: "He would love that the world is talking about how talented he was."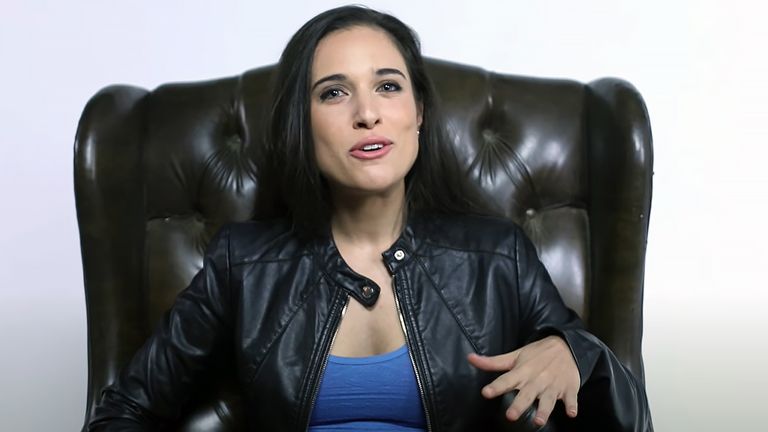 Perry died in his Los Angeles home on Saturday aged 54.
"He really was very talented," she said.
"As the Friends reunion was approaching, we rewatched the show together. 'F**k, I was so good!!!… See what I did there???' We rewound and studied scenes.
"Our respect and appreciation of humour is something that connected us. Being with him as he rediscovered his brilliance was magical.
"But I obviously knew that man in a very different way, too. While I loved him deeper than I could comprehend, he was complicated, and he caused pain like I'd never known," she continued.
"No one in my adult life has had a more profound impact on me than Matthew Langford Perry. I have tremendous gratitude for that, for everything I learned from our relationship."
Adele pays tearful tribute to Matthew Perry

Addressing Perry, Hurwitz added that she felt "relief that you are at peace".
Hurwitz and Perry are believed to have been in a relationship since 2018 before parting ways in 2021. They were engaged in November 2020, according to reports.
Remembering Matthew Perry

Perry had spoken candidly about how he struggled with drug and alcohol addictions, for which he was in and out of treatment while filming Friends.
Hurwitz's tribute comes as Perry's co-stars on the show said they were "utterly devastated" by his death.
Jennifer Aniston, Courteney Cox, Matt LeBlanc, Lisa Kudrow and David Schwimmer starred alongside Perry, who played Chandler Bing, in the hit TV show from 1994 to 2004.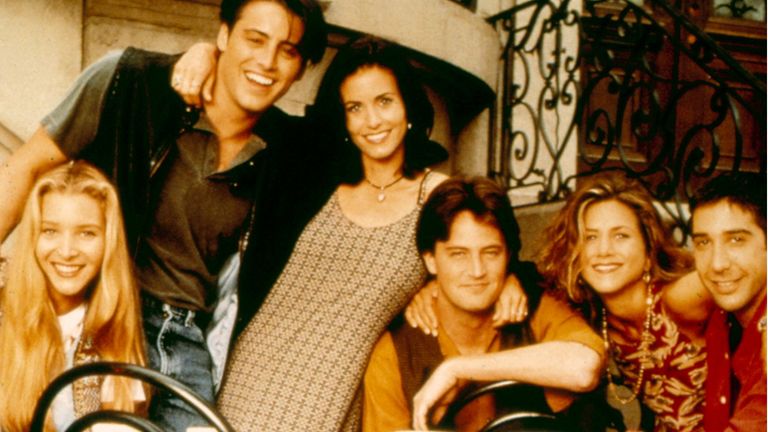 In a joint statement, the five said: "We are all so utterly devastated by the loss of Matthew. We were more than just cast mates. We are a family.
"There is so much to say, but right now we're going to take a moment to grieve and process this unfathomable loss."
Read more:
The one who made everyone laugh
Matthew Perry's best jokes on Friends
Tributes pour in for Friends star
All six main cast members reunited on screen together for the first time since the final episode for Friends: The Reunion in May 2021.
Other tributes have poured in following the news of Perry's death, including from Friends supporting cast members, as well as famous figures such as Canadian Prime Minister Justin Trudeau and Sarah, Duchess of York.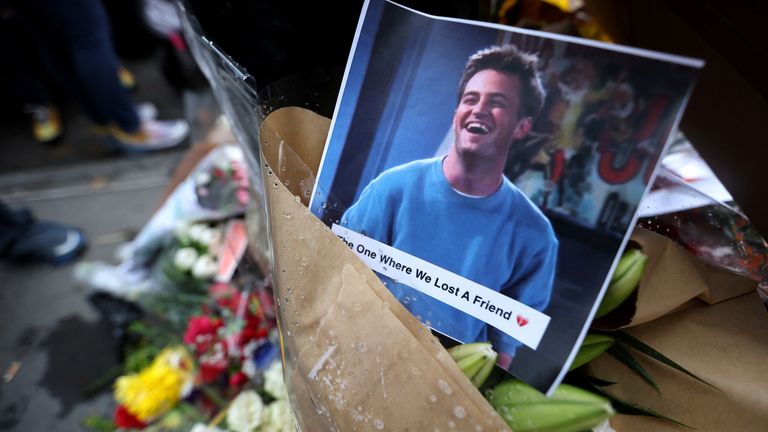 Meanwhile, Los Angeles police released details of the circumstances surrounding Perry's death.
It said officers responded to a radio call just after 4pm on Saturday to investigate the death of a man in his 50s.
Click to subscribe to the Sky News Daily wherever you get your podcasts
A statement from Captain Erik Scott of the Los Angeles Fire Department said they found a "male unconscious in a stand-alone jacuzzi".
"The circumstances are under investigation by LAPD and the LA County medical examiner. We mourn with families and friends who lose a loved one unexpectedly," the statement added.
The post-mortem examination was reportedly inconclusive and officials are awaiting the results of toxicology tests.