Stars of the iconic teen comedy Mean Girls have reunited after almost 20 years in a new "fetch" Walmart Black Friday commercial.
The original cast of Lindsay Lohan (Cady), Amanda Seyfried (Karen) and Lacey Chabert (Gretchen) return to North Shore High School as adults as a new trio of "Plastics" students – superficial, rich and the villains in the 2004 movie – have taken over.
However, adulthood has not shed motifs Mean Girls fans are familiar with.
Setting the scene, Lohan, 37, who plays a guidance counsellor, says in a voiceover: "At North Shore, some things never change. On Wednesdays, we still wear pink."
Read more:
'It's officially Christmas': M&S and Asda among first to launch festive campaigns
Channing Tatum and Zoe Kravitz 'engaged'
An outcast in the original, Cady still uses the world "grool" (a fusion of great and cool) with the students, and Gretchen tries to bring "fetch", meaning awesome, into fashion when it never was.
Meanwhile, scatterbrained Karen is a still weather reporter and commenting on the obvious saying: "There is a 30% chance it's already a Wednesday" – a homage to the "30% chance that it's already raining" line in the original as she gets drenched.
Actress Rachel McAdams, 44, who plays Regina George as leader of the Mean Girl's "plastics" and is the film's main antagonist, does not feature in the advert for the US hypermarket chain.
But fans will recognise other members of the cast, with Daniel Franzese (Damien) who manages the Winter Talent Show, and Rajiv Surendra (Kevin Gnapoor) giving his son Kevin Junior a mini motivational speech.
The "sex education" scene is turned on its head with rapper Missy Elliot as the gym coach lecturing the students on early Walmart deals.
Other familiar lines and themes make their way into the commercial including "word vomit" and a revamped "Burn Book" which feature Black Friday offers instead of spiteful gossip.
Lohan posted the clip on X (formerly Twitter) saying: "Get in, besties. We're going shopping. #BlackFridayDeals go live next week."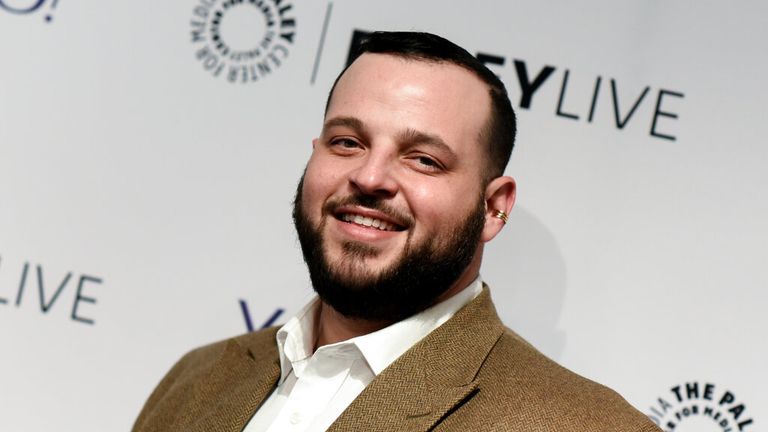 Speaking to Variety magazine, Lohan said: "It was so nice being back together after all these years. It was great catching up with everyone."
Chabert, 41, added: "It was wonderful to spend the day with Amanda and Lindsay. It was so much fun to reminisce and be together again after all these years."
The advert lasts almost two minutes and promotes a range of the retailer's Black Friday deals and merchandise.