Celine and her twin sons, Eddy and Nelson, dropped in to catch Katy's performance at Resorts World Theatre in Las Vegas Saturday night — and she looked absolutely spectacular.
This is great news given her health struggles. As you know, Celine has long been dealing with a debilitating disease called stiff-person syndrome, which causes painful muscle spasms.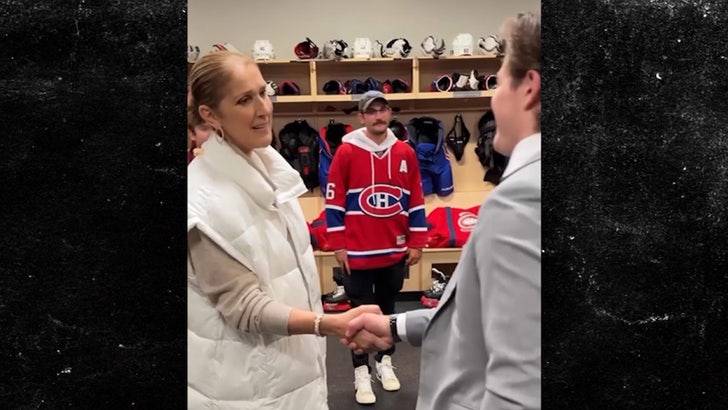 Montreal Canadiens
On Monday, the iconic singer was seen out for the first time in 3 ½ years, showing up at the T-Mobile Arena for a hockey game between the Vegas Golden Knights and her hometown Montreal Canadiens.
As for Harry and Meghan, the couple arrived apart from Celine and her sons to Katy's concert Saturday. They quickly became the center of attention as fans shot cell phone videos of them.
At one point, Harry and Meghan were pictured near Celine, but it's not clear if they ever got to talk to one another.
Interesting photo, nonetheless. And, it seems like everyone had a terrific time, including Katy's fiancée, actor Orlando Bloom, and their daughter Daisy Dove.