The American Library Association has released their list of the top 13 most challenged books in 2022. This is usually a top 10 list, but several books tied for their spots this year, so it's been expanded to the top 13.
According to the ALA, "A challenge is an attempt to remove or restrict materials, based upon the objections of a person or group. A banning is the removal of those materials." These numbers reflect challenge attempts, even if they did not result in a ban.
The number of challenges between 2021 and 2022 nearly doubled, and 2021 already had a huge increase from the years before: while the yearly total hovered around 300 from 2003 to 2020, there were 2,571 unique books challenged in 2022. Most of the books challenged are about LGBTQIA+ people and/or by authors of color.
Despite the staggering increase recorded by the ALA, this doesn't include every challenge or ban: "Because many book challenges are not reported to the ALA or covered by the press, the Top Most Challenged Books lists and 2022 data compiled by ALA represent only a snapshot of book challenges."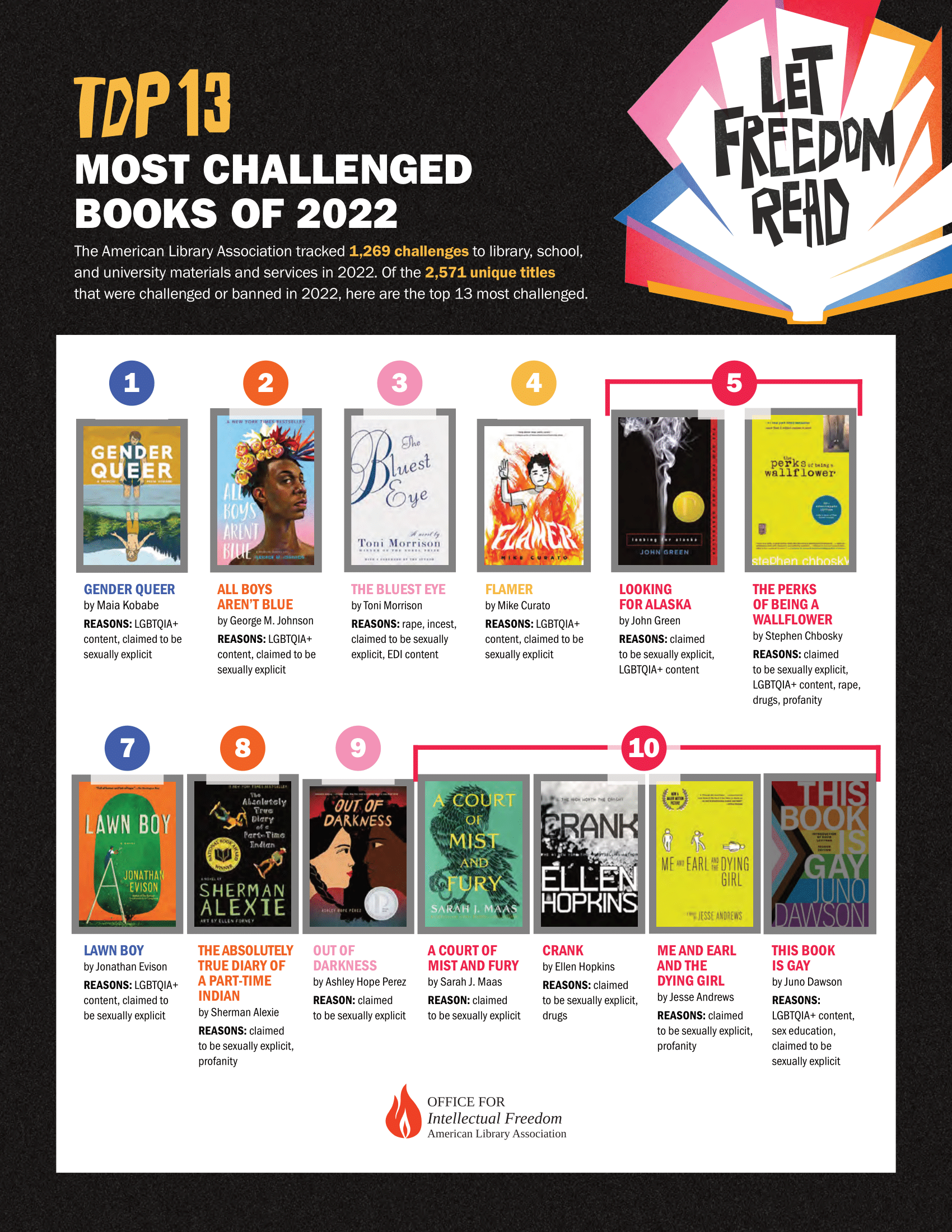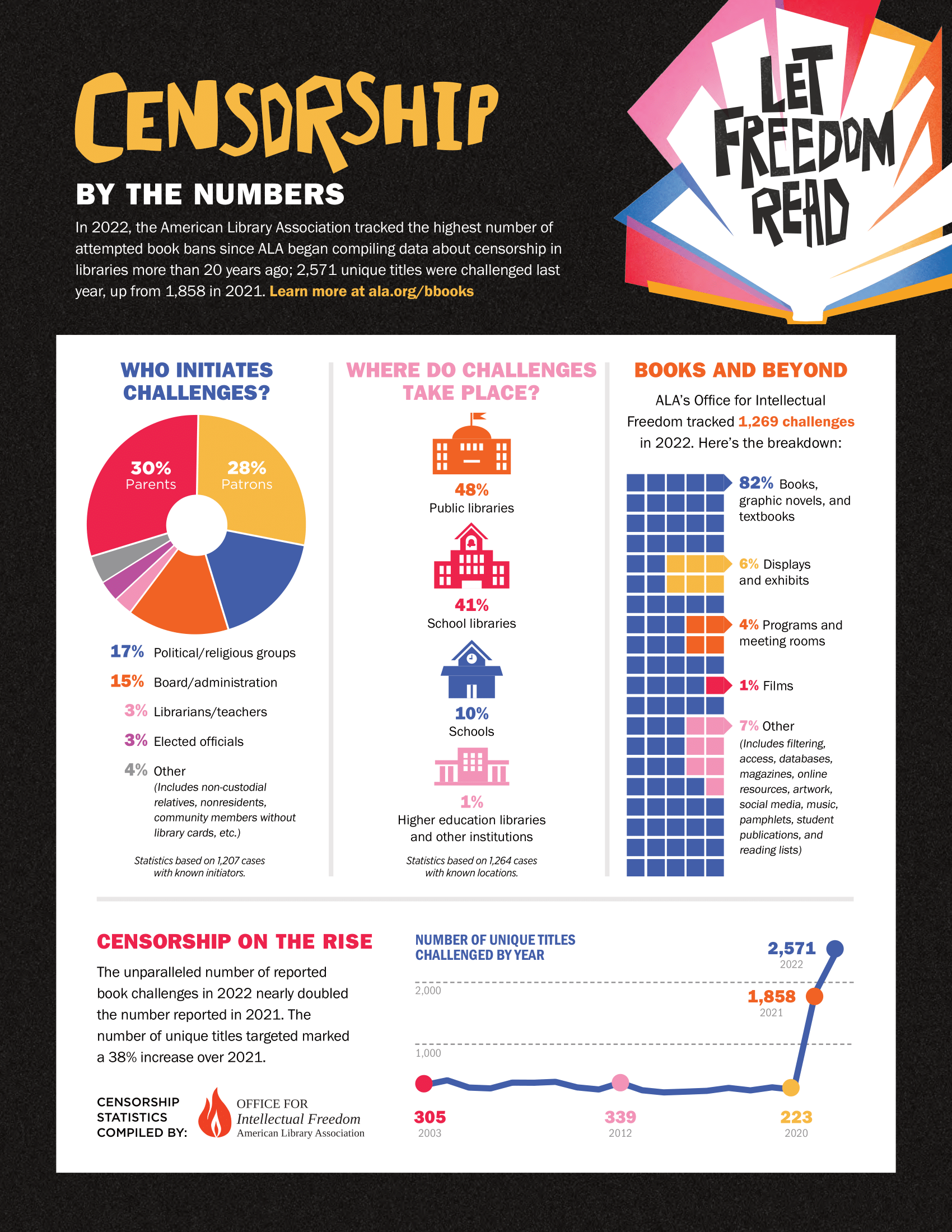 Also In This Story Stream