The Home Office is working on plans to house hundreds of migrants in marquees on large sites across the country, Sky News understands.
A government source said the plans were still at an early stage, but were being developed by the department.
A number of new controversial accommodation sites have been announced by the Conservatives in recent months, including former military bases and barges, as Rishi Sunak makes attempts to tackle small boat crossings and rising backlogs in the asylum system.
Politics latest: Chancellor announces new measures for mortgage holders
The prime minister has made "stopping the boats" one of his five priorities for the year, and is bringing in a new law to ensure anyone who arrives illegally in the UK is "detained and swiftly removed" by granting ministers the power to deny asylum applications from those who have entered the country via the route.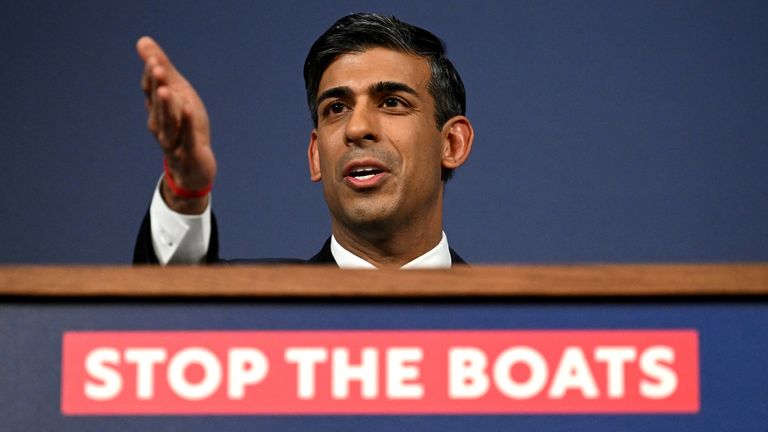 The Illegal Migration Bill will also give the home secretary the power to remove unaccompanied children from the UK once they turn 18.
But despite the new measures aimed at curbing the issue, almost 11,000 people have made the dangerous journey across the Channel so far this year.
On Thursday alone, 312 people crossed, making the monthly total for June 3,303 – higher than the total for June 2022.
And the plans have attracted numerous critics, with opposition MPs, campaign groups and some official bodies warning they could breach international human rights law.
Sky News has approached the Home Office for comment.