The Scottish government has called on Westminster to decriminalise all drugs for personal use.
Ministers said the move, outlined in a new paper on drug law reform, would allow those found in possession of drugs to be treated and supported, rather than criminalised and excluded.
Decriminalisation would also mean people in recovery would have a better chance of employment because they would not have a criminal record, the Scottish government said.
Politics latest: Labour lead over Tories widens in poll of polls
Other proposals include immediate legislative changes to allow Scottish ministers to implement harm reduction measures, such as supervised drug consumption facilities and increase access to the life-saving drug naloxone.
The document outlines measures that could be implemented through further devolution, independence, or changes enacted immediately by the UK government to support the work being done within existing powers to reduce drug deaths.
The Scottish Minister for Drugs Policy, Elena Whitham, said: "These are ambitious and radical proposals, grounded in evidence, that will help save lives.
"We want to create a society where problematic drug use is treated as a health, not a criminal, matter, reducing stigma and discrimination and enabling the person to recover and contribute positively to society.
"While we know these proposals will spark debate, they are in line with our public health approach and would further our national mission to improve and save lives.
"We are working hard within the powers we have to reduce drug deaths, and while there is more we need to do, our approach is simply at odds with the Westminster legislation we must operate within."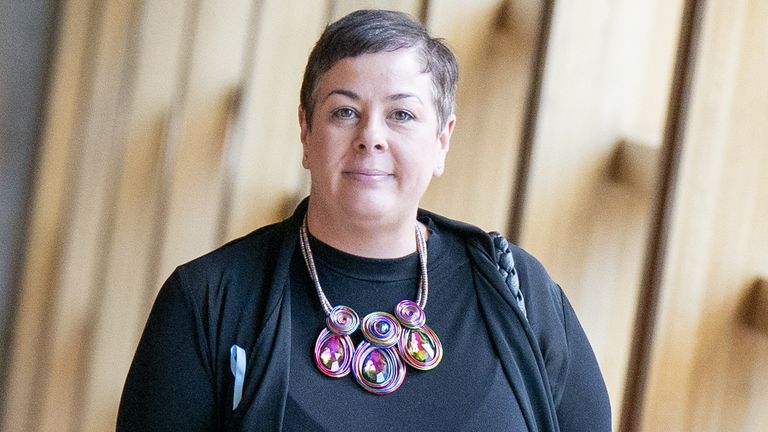 Updating drug classification system
Other proposals include a road map for further exploration of drug law reform, focused on evidence and the reduction of harm, including an update of the drug classification system to be based on harms caused.
Ms Whittam said an immediate way for the policies to be enacted would be for the UK government to use its existing powers to change drug laws.
"Scotland needs a caring, compassionate and human rights-informed drugs policy, with public health and the reduction of harm as its underlying principles, and we are ready to work with the UK government to put into practice this progressive policy," she said.
Read more:
£130m worth of cannabis seized in UK-wide crackdown
Cannabis plants 'worth £1.3m' seized by police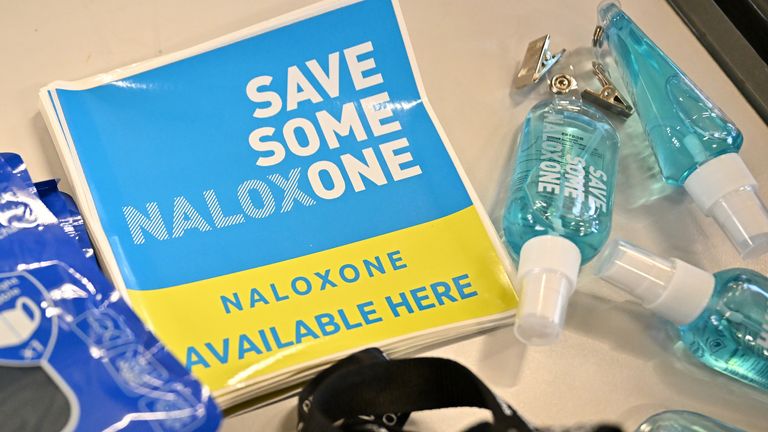 No plans to alter 'tough stance' on drugs
But Downing Street said Rishi Sunak had no plans to alter his "tough stance" on drugs.
Asked if the prime minister was likely to grant the Scottish government's request, his spokesperson said: "No".
They added: "Whilst I haven't seen those reports, I think I'm confident enough to say that there are no plans to alter our tough stance on drugs."
Shadow Chancellor Rachel Reeves also ruled out the policy.
"The short answer is no," she told journalists during a visit to Scotland. "I don't think this sounds like a good policy."
Scottish Labour Leader Anas Sarwar said drug deaths are three times as high in Scotland as elsewhere in the UK, despite having the same drug laws, while Ms Reeves added it was not a "constitutional issue".