A reality TV show doctor and his girlfriend who were accused of drugging and raping women have been cleared.
Charges of assault with the intent to commit a sexual offence were dismissed against Dr Grant Robicheaux – a surgeon who appeared in Online Dating Rituals Of The American Male – and his girlfriend Cerissa Riley, court records show.
A judge in California, Michael Leversen, said there was not enough evidence to proceed to trial, the Orange County Register reported.
The pair also face drugs charges and are due to appear in court on 19 July.
In addition, Dr Robicheaux has been charged with possession of an assault weapon.
They previously pleaded not guilty, while the state attorney general's office, which has been prosecuting the case, said the agency is reviewing the decision.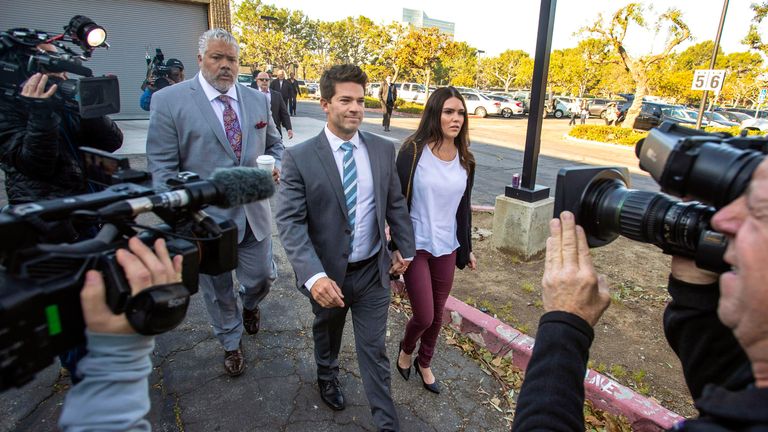 There was international interest in 2018 when Dr Robicheaux and Ms Riley were charged in connection with up to seven victims.
Authorities said they were plied with drugs and sexually assaulted at the pair's home in the upmarket area of Newport Beach.
There has also been a political argument between Orange County District Attorney Todd Spitzer and his predecessor, Tony Rackauckas, whom Mr Spitzer accused of handling the case improperly and using it to attract publicity.
After winning an election and taking office, Mr Spitzer tried to dismiss the charges against the couple, saying there was insufficient evidence.
The case was handed to the state attorney general's office, which later narrowed down the charges for prosecution.