A man has been charged with murdering three women linked to the unsolved killings of 11 people, which was the subject of the Netflix film Lost Girls.
Wealthy architect Rex Heuermann, 59, was arrested as the prime suspect in the historical Gilgo Beach murder case – in which the remains were found along a New York beach highway more than a decade ago.
He is charged with the murder of Melissa Barthelemy, 24, Megan Waterman, 22, and Amber Costello, 27, whose remains were discovered during the search for another missing female in 2010.
He pleaded not guilty to all three charges, NBC reported.
It is believed 11 individuals fell victim to the murders, many young female sex workers. The victims' remains were discovered in 2010 and 2011.
The New York-based architect lives in Massapequa, a neighbouring community in Long Island around 15 miles away from where the victim's remains were found.
A key part of what led to his arrest was his car – a Chevrolet Avalanche – which a witness identified the killer was driving after the disappearance of Ms Costello, according to NBC.
Heuermann was taken into custody late on Thursday after his house was raided by police. His "first-generation Chevrolet Avalanche" was also towed away from the scene, NBC reported.
Police also felt strongly that the suspected serial killer was from Long Island because of a mobile phone tower ping – which came from Ms Barthelemy's phone after her death.
It is believed that the killer used the phone to call Ms Barthelemy's sister after she had disappeared in 2009, NBC reported.
The individual allegedly claimed to have killed Ms Barthelemy, related details of her murder and made sexually explicit comments down the phone.
It was previously reported that the same phone briefly pinged off a tower in the town of Massapequa – where Heuermann lives.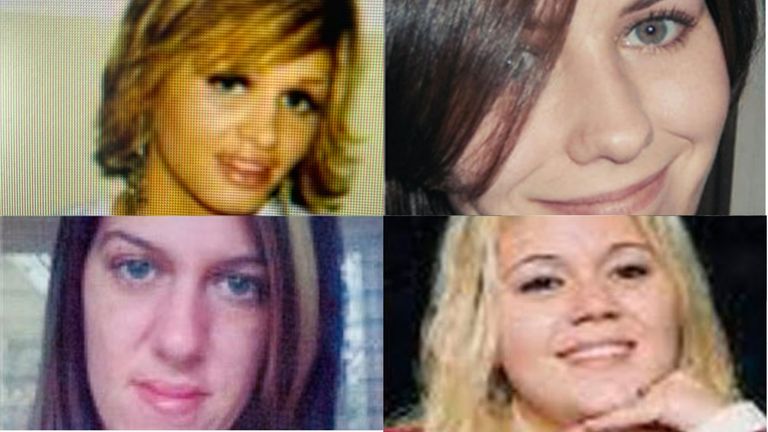 The Gilgo Beach investigation began after police launched a search for 24-year-old Shannan Gilbert following her disappearance in the coastal community of Oak Beach in 2010.
The body of a different woman – Ms Barthelemy – was then discovered by a police dog and officer during the search. Within days, three other bodies were found, all within a short distance of one another.
The victims included Ms Waterman, Ms Costello and Maureen Brainard-Barnes, 25.
Several of the bodies were found in thickets along the sandy stretch of land.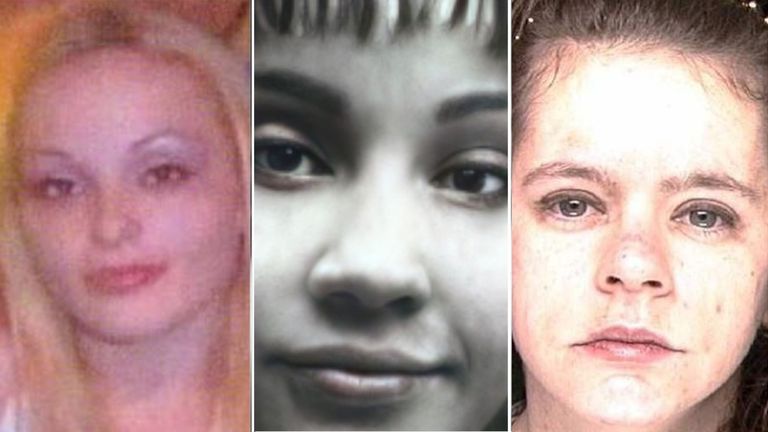 By 2011, police had discovered four additional sets of human remains, those of Jessica Taylor, Valerie Mack, 24, a female toddler and an unidentified Asian man.
Ms Gilbert's remains were finally discovered in December 2011, 5km (3 miles) east of the other discoveries.
Police were left puzzled as to how the victims were killed, and in 2020, the unsolved murders became the subject of the Netflix film "Lost Girls".
Heuermann's charges come after a task force, made up of the FBI, New York State Police and Suffolk County authorities was set up in February 2020 to "reinvigorate" the investigation.
In May 2022, police released 911 audio related to Ms Gilbert's disappearance. She initially called police from inside the home of a client shortly before 5am.
"There is somebody after me," she told the dispatcher multiple times. "Somebody's after me – please," she said.
On Friday morning, the district attorney said there had been a "significant development in the case" but declined to comment any further.
Neighbours of Heuermann told NBC that the family "kept to themselves" and were "like loners".
Patrica Maressa, 64, said Heuermann lived in the home with his wife, a son and a daughter. He worked at a Manhattan architecture firm and was a member of an NYC-based networking group known as The Dream Team, NBC reported.