If Taylor Swift can have her eras, I can, too. I'm not going to take anyone on such a passionate journey (Swifties can relax, I am not comparing myself to Taylor), but who hasn't tried on a personality or two over the years? At 37 years old, I've been a reader all my life, but the ebb and flow of what that looks like has been interesting. Not all who are bookish are wise. It has taken me several decades to click into what I really enjoy reading, and the journey has taught me a lot.
Ironically, my biggest lesson in what "counts" as reading has come from being an elementary librarian. Teaching kids how to differentiate between pleasure and academic reading, and then to pursue pleasure reading with no guilt or expectation has helped me to embody these truths on my own. Even when I started writing for Book Riot, I struggled deeply with feelings of inadequacy and imposter syndrome. What if my bookish ideas sound silly? What if the books I like to read are considered less than? I was so scared to join the discourse because I still believed there was a right way to be a reader. 
In looking back over what has shaped me, I don't want to focus on the things that I tried to force myself to read but rather honor what I found myself naturally drawn to. Obviously, these things are going to look as wildly different for each person as a list of favorite foods. It's another simple truth that bears constant repeating: people like and dislike different things, and that is not only okay: it is good. Maybe I'm so aware of this struggle because I work with young people, but I see adults struggle with the concept just as much. A snarky comment about the uselessness of a certain genre, book, or trend can happen in a heartbeat, and I'm so glad I've stopped seeing these as bookish flexes. Keep it simple. Don't yuck others' yums.
The Lonely Era: Elementary Years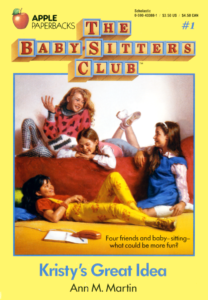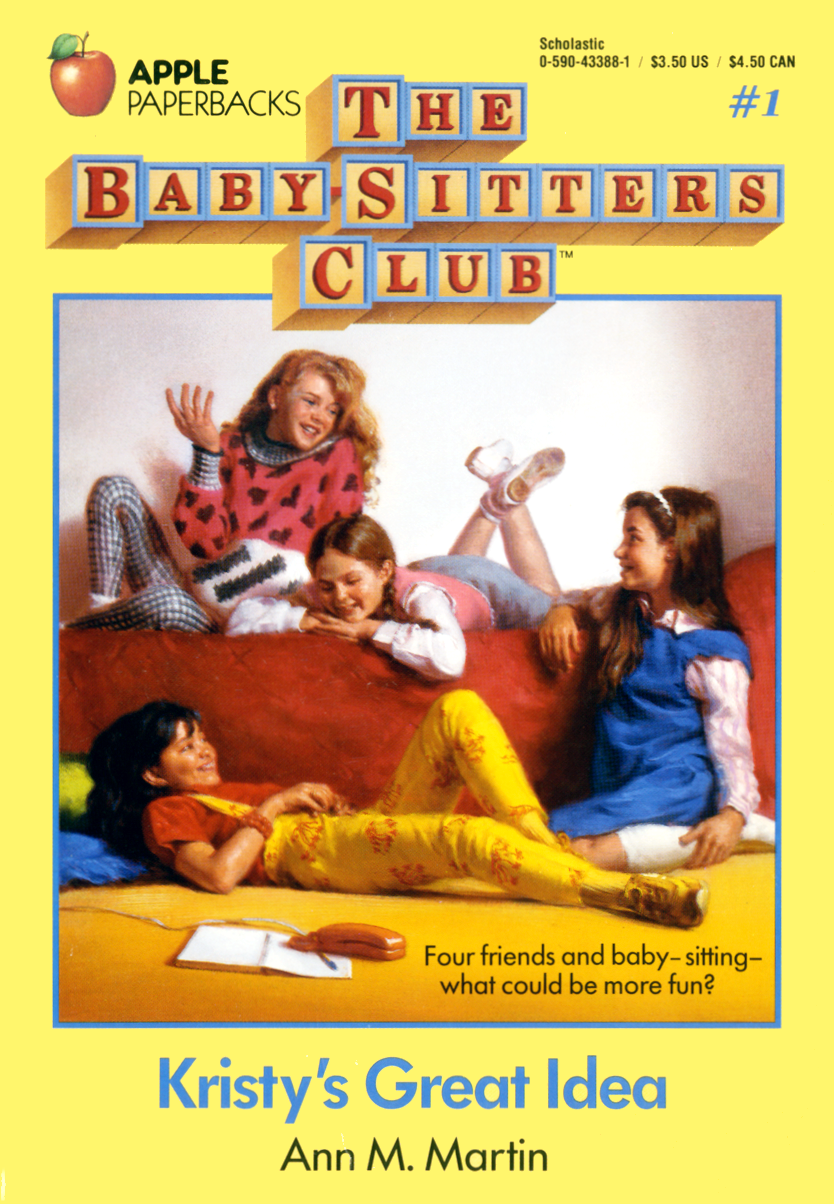 I started reading for pleasure as a super nerdy elementary schooler. I had a great family, but not a lot of school friends, and I would read in all available empty moments at school. I have memories of bringing two paperbacks to lunch because I knew I would finish the first and need something to fill the rest of the time. I was familiar with my tiny rural town library and my school media center, and my days were filled with '90s classics. I tore through The Sweet Valley Twins, The Babysitters Club, Nancy Drew Files, and all the Cleary and Blume titles my librarians could foist upon me. (I have alway been a little disappointed that I missed the Dork Diaries craze that my students are living.) Of course, I fought with the best of them to secure the latest edition of The Guinness Book of World Records. Some things never change.
At this time books were my friends, my escapism, and, sometimes, the worst offender in the battle of societal expectations that starts so young. Books were the first place I was informed that being fat meant being lonely, and that no one ugly would get a date to the prom unless someone took them under their wing and gave them a makeover. I'll never regret my love of reading, but I do look back sadly at the things my brain tucked away.
The Faking It Era: High School and College
After a brief stint in the early 2000s when I made a fantasy series my entire personality, I didn't read a lot in high school. I was busy with theater and learning to drive and recovering from a lot of personal upheaval. I had a new stepdad, lived in a new state, and what trying on a new personality. This personality was very grown-up, very cool, and would only read fancy books. I had no idea what fancy books actually were, so I would go into Barnes & Noble and pick books with interesting covers from the fiction section. A friend who had an English degree recommended The Namesake by Jhumpa Lahiri, and the fact that I liked it made me feel like the smartest person alive. I read a few books that I really enjoyed and plenty that made me feel confused or lost. I definitely liked how I looked holding these books, so I kept doing it, but my lack of enthusiasm made me think that maybe my love of reading had been a childhood thing. 
The Book Girl Era: My Late 20s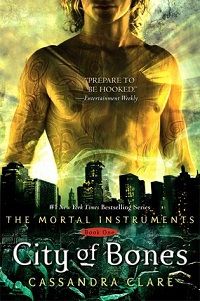 I know exactly what book kicked off this era. I found out that a fan fiction author I had loved in high school had published a book. The book was City of Bones by Cassandra Clare. There were actually a bunch of them. I was curious and felt a little like an insider ("I read her when she was on fanfiction.net!") when I picked up the first at the bookstore. It hit me like a lightning bolt. Now, the Shadowhunters books have a special place in my heart, but the quality of the book was not the event here. It was the fact that I hadn't felt hooked by a story in decades. I was dying to know what was going to happen next. I remember sitting next to my kids on the bathroom floor, reading while they played in the tub because I didn't want to put the book down for a second. 
After devouring this series, I started looking for more LOVE TRIANGLES (be still, my beating heart) and adventure stories. I realized the world of YA was thriving and even if I was late, and I wanted to be a part of it. For several years, I read every YA adventure and romance I could get my hands on. I was glued to Anna Dressed in Blood. I went all in for the Grishaverse and devoured Leigh Bardugo titles. I reveled in the excitement of Warcross by Marie Lu. My shelves are still packed with the romantasy and coming-of-age titles I collected for a solid decade.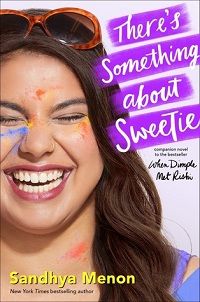 This era reignited my love of writing fiction. This era led to me branching into fat positivity. For the time, I started finding fat characters living good lives (There's Something About Sweetie, I'll love you forever).
Even though I've definitely expanded my reading horizons a bit since this frenzy, this time in my life means a lot to me. This was my first step in choosing what I liked as an adult, with very little concern about what it looked like to the outside world.
The Feral Era: My Late 30s
Okay, so eventually, I discovered Kindle Unlimited.
That's not the entire story, but this is my current era, and it freaking delights me. I have had so much fun with the realization that I love the romance genre. Having the Kindle app on my phone means I could low-key be reading a spicy scene at any time, but it also means I'm reading so much more than I have in the past. Obviously, Kindle Unlimited offers more than romance, but this is the place I have currently clicked in, and the algorithm always has something more to recommend. My job as an elementary librarian requires me to read a lot of children's books, so this pearl-clutching genre really contrasts and gives my brain a break in my free time. It's wickedly fun.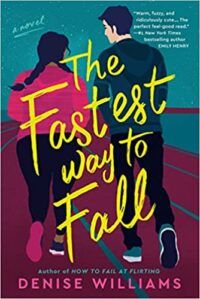 I've also enjoyed the body diversity that the romance genre can offer if you're looking. Fat main characters having hot sex is simply something that Ashlie of the '90s couldn't have dreamed of. Not without a weight loss montage first. But I have been delighted to find amazing sexy scenes with partners of every body type. Once you read about someone worshipping a body that matches the one you have, it's a little easier to love yours. I've written about my love for The Fastest Way to Fall by Denise Williams, and I highly suggest Fat Girls in Fiction for more coverage of this amazing area.
I'm curious to see what other eras will emerge as I continue to live my life as a reader. On one hand, there is nothing mindblowing about sharing the kinds of books you enjoy. On the other hand, it's almost a radical act. In the book world especially, there can be enormous pressure to be seen as serious and literary and In The Know. If you choose to read as a hobby, know that there is no right way to be a reader. Embrace your eras, be okay with yourself when your interests change, and share your favorites, loud and proud. Your people will find you, and they'll have some great book recommendations when they do.