Welcome to my favorite month of the year! To paraphrase L.M. Montgomery, I'm sure glad that I live in a world where there are Octobers…and October book releases! This month has one of the biggest lists of new books hitting shelves, which means it's really impossible to narrow it down to just ten. Please know that I hated leaving out so many great books, and you should definitely be on the lookout for new YA books by Isabel Ibañez, Aden Polydoros, Huda Fahmy, Christella Dabos, Brandy Colbert, Kosoko Jackson, Candice Iloh, Ryan La Sala, Tillie Walden, and so many more! (A handy tip? Check out our New Release Index for all the books coming out this month.)
I chose a nice mix of debuts, books by authors who might not be on your radars yet but definitely should be, and some of my personal most anticipated reads. Because it is October, after all, definitely be on the lookout for some of the spookier books for Halloween and seasonal reading, but know there's something here for everyone —romance, thriller, contemporary, historical fiction, and even a holiday romance (because those holidays are just around the corner!).
So grab your favorite fall beverage and a cozy sweater, and get ready to read!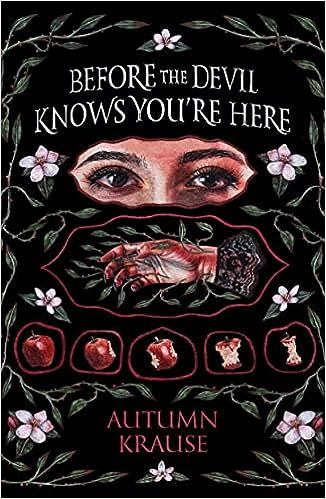 In 1830s Wisconsin, Catalina lives with her father and brother, struggling to survive the harsh winter. When her father dies, and a monstrous man made of bark and sap steals away her brother, Catalina must gather all her strength to get him back. Along the way, she meets a lumberjack also in pursuit of the Man of Sap — as well as the many magnificent beasts that lurk in the forest — and uncovers a shocking curse.
Kween by Vichet Chum (October 3)
When Soma posts a video of her performing slam poetry on social media, she doesn't expect it to go viral. She's had a lot on her plate lately as a queer Cambodian American teen whose father has just been deported and whose mother has gone with him, leaving her with her strict older sister. As her words gain more attention, Soma has to figure out if she has what it takes to step into the limelight and speak her truth.
Trey loves his family's bookshop, Wonderland, and would do anything to help it succeed. Ariel is looking for the perfect opportunity to afford her the means of getting into art school. When the bookstore is in danger of being shut down thanks to gentrification, they team up to see if they can work some magic over the holiday season and surprise themselves by finding love along the way.
Brooms by Jasmine Walls and Teo DuVall (October 10)
Set in an alternate 1930s Mississippi where magic is outlawed except for the wealthy, white, and privileged, this graphic novel centers on a ragtag team of broom racers who defy the law and buck convention — all in the hopes of a better life.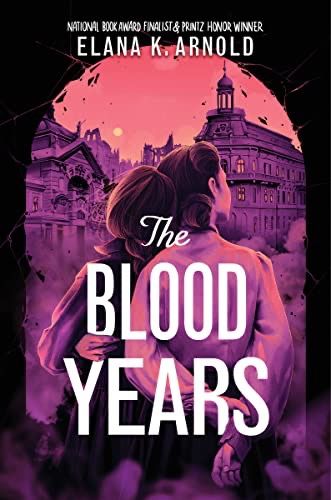 The Blood Years by Elana K. Arnold (October 10)
Rieke lives in Czernowitz on the brink of World War II with a family she loves, even though they feel impossible to hold onto. As war breaks out in Europe and the virulent antisemitism targets her loved ones, Rieke's life becomes even more difficult, and she must determine what she can hold onto and what she must give up in the name of survival.
Whit and Zay have been at odds for years, ever since Zay humiliated Whit. So when they're forced to work together to plan the fall dance, Whit feels like it's a punishment having to work with someone as laidback and disorganized as Zay. She's surprised to find that working with him also forces her to re-examine her assumptions about their relationship.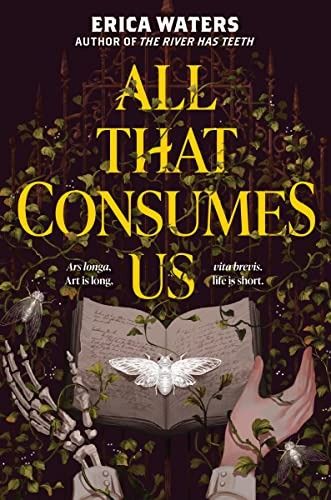 Everyone wants into Magni Viri, Corbin College's elite academic society where members get free tuition, free room and board, and the types of opportunities most people only dream of. Tara is a first-generation college student, so when she's extended an invitation, it's a no-brainer. Except, now that she's on campus, she finds that unsettling things are happening to her, and her membership in Magni Viri might ask a steeper price than she's willing to pay.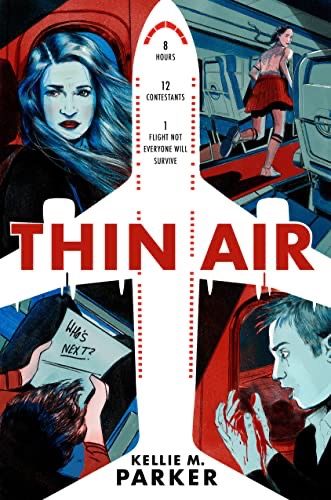 Thin Air by Kellie M. Parker (October 17)
When 12 young contestants board a flight to Paris on their way to a competition where a full ride to their college of choice is at stake, they think it's just the first step in their journey. Emily is eager to win, knowing that this is the best shot she'll get at getting out of poverty. But right after the plane takes off, people start dying, and it becomes apparent that this flight might be the start of a deadly game.
Nikki's family is headed to Dubai to celebrate Diwali, which should be exciting…except that Yash, the boy next door, is coming with. Nikki isn't exactly Yash's biggest fan, but it turns out that a long flight and forced proximity have Nikki re-examining her feelings about Yash. Maybe he's really changed…but will the change last beyond their trip?
In this lightly speculative book, Aimee has Sensory Time Warp Syndrome, which causes her to be transported back to important memories and is triggered by sense of smell. Her condition is scary and limiting, so Aimee goes out of her way to avoid disappearing into memories, but when she experiences a memory of her long-lost mom that doesn't match up with what her father has always told her, Aimee takes an impulsive trip to Korea to find the truth.
Want more great new YA releases? Check out our list of new YA books hitting shelves in September 2023.
Also In This Story Stream