This Labour Party conference will feel different.
Unlike the Conservatives, they don't need a big comeback moment to save them from dire polling, nor are there peacocking leadership hopefuls waiting in the wings (or at least, there is no looming vacancy).
Instead, particularly after the massive win in the Rutherglen by-election, this is a party trying to hold its nerve – any slip up could be dangerous. Labour knows this is not a time for big risks.
As one shadow cabinet ally of Sir Keir put it to me: "It feels like I'm about to go to my brother's wedding. I really want everything to go well but I know how easily things can go wrong."
It will be a highly managed affair. Broadcast rounds will be tightly controlled, and fringe events closely monitored. As one senior Labour figure put it, "we need to be radiating vibes of a government in waiting".
The party, though, will need to watch out not just for members veering off piste at the fringes but work out how to avoid Tory traps.
What is Sir Keir's answer to HS2? Labour won't commit to reversing the government's controversial decision to scrap the northern leg. And can Labour really promise real change – to "Get Britain's Future Back" (this year's party slogan) – without spending any money?
What is Sir Keir's answer to HS2? Labour won't commit to reversing the government's controversial decision to scrap the northern leg. And can Labour really promise real change?
There will be pressure on the Labour leader to put more policy meat on the bone at the conference, as one Labour MP said: "There is far too much complacency and too little detail."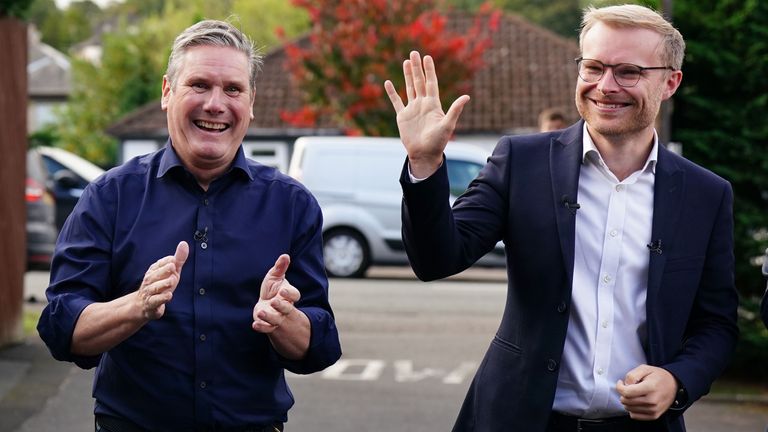 The MP warned: "We need to stop talking about when we're in government. It doesn't go down well with voters. What we need is a real agenda that binds us all."
Sir Keir has been bolder in recent weeks, certainly when it comes to policy on Europe and immigration, which has, in turn, opened him up to criticism and a Conservative party keen to paint him as too close to Europe.
One Labour candidate with an interest in immigration tells me Labour's approach will be "less gimmicks, more sensible pragmatic policy that works".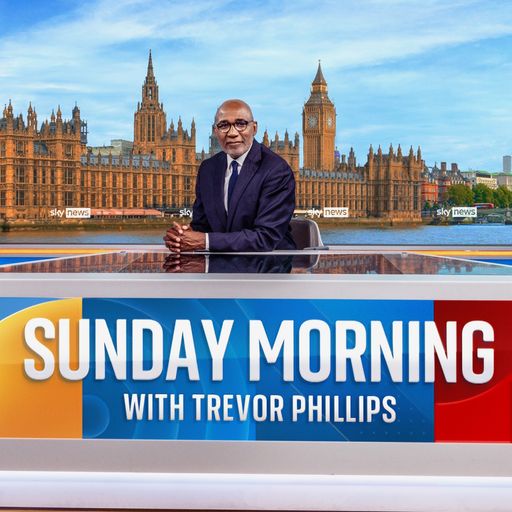 Sunday Morning with Trevor Phillips
Watch live each week on Sunday at 8:30am on Sky channel 501, Freeview 233, Virgin 602, the Sky News website and app or YouTube.
Read more:
Follow the latest polling with the Sky News live tracker
SNP lose Rutherglen by-election in 'spectacular fashion'
Tory conference sparks fresh call for rules to stop MPs lying
There is a desire too from members for at least a nod in Sir Keir's speech to at least a vision on housing, the NHS and the cost of living.
And what of Sir Keir, the man? Rishi Sunak certainly tried to reveal more of himself by enlisting his rarely spotted wife, Akshata Murthy, as a warm-up act. Last year, the Labour leader brandished his credentials as the "son of a tool maker" – we could well see another attempt to sell 'brand Starmer' to the conference and the electorate.
Ultimately, this Labour conference will be about avoiding any slip ups, and keeping the momentum and the polls behind the Labour leader.
'Starmer doesn't have to be brilliant' says former Corbyn adviser

Roy Hattersley compared Labour's 1997 "no risks" campaign to a butler carrying a ming vase across a polished floor. The ming vase analogy applies again today.
Keir Starmer's conference speech will be one of the most important of his career. A bad speech could unravel his hopes of becoming the next prime minister; a good one could put him a step further on the path to Number 10 this time next year.
"This is the first milestone to the election", one shadow cabinet minister told me, "we need to show we can shoulder the weight that comes with being in power".