Police in San Francisco have fatally shot the driver of a vehicle that crashed through the Chinese consulate in the city.
The car entered the lobby of the building's visa office at about 3pm local time on Monday, which the Chinese diplomatic post in San Francisco said posed a "serious threat to the safety of the staff and people at the scene".
Images of the scene showed officers surrounding a blue Honda, with people being evacuated from the building.
"Serious damage" was done to the facilities and consulate building.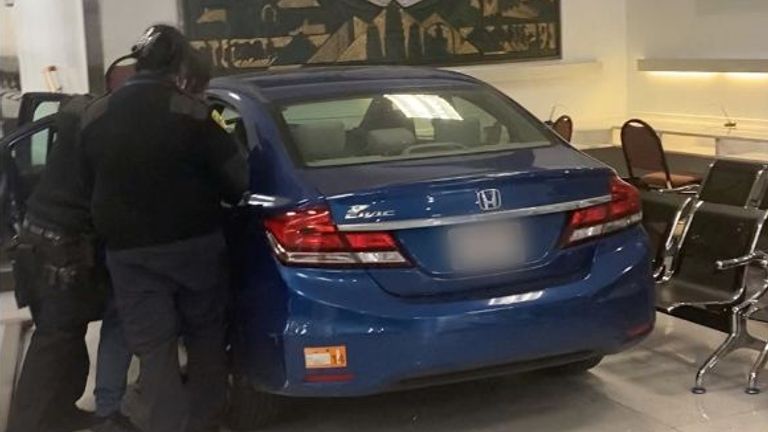 Officers entered the building, made contact with the suspect and opened fire, San Francisco police sergeant Kathryn Winters said.
The suspect later died in hospital, Sgt Winters added.
She said she did not know how many people were inside the visa office at the time of the incident.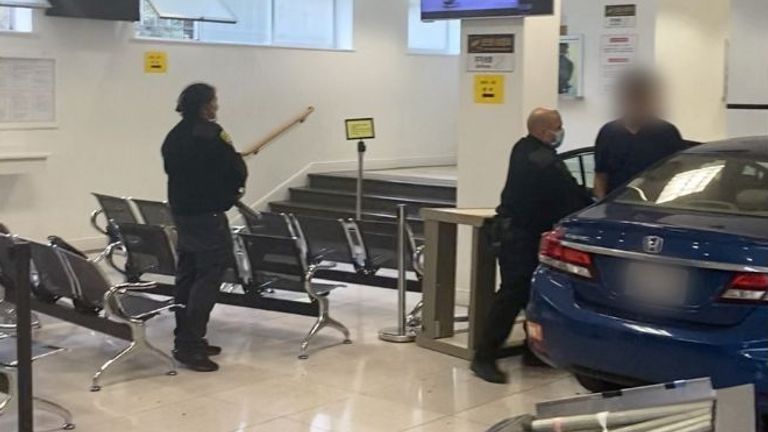 The consulate said it "strongly condemns this violent attack and reserves the right to pursue responsibility for the incident".
Read more from Sky News:
Biden questioned as part of classified docs investigation
Book written by author named Gay nearly put on banned list
US Powerball lottery jackpot swells to humongous $1.55bn
No other injuries have been reported.
An "active and open" investigation is under way, but police said there was "very little information" they could give.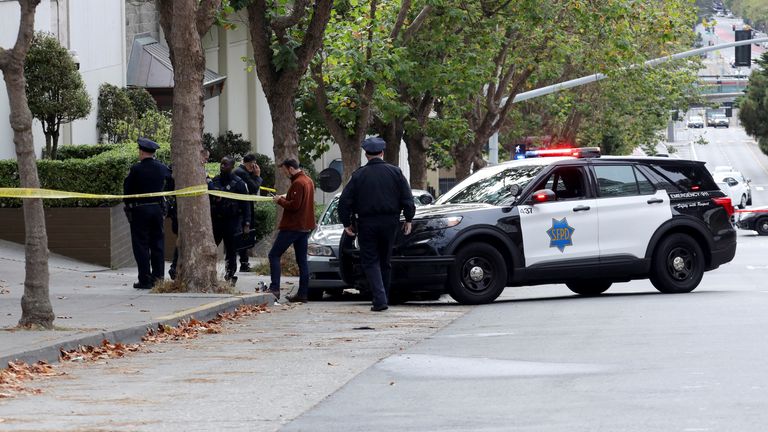 The consulate building will temporarily close, it said.