A couple of years ago, I started hearing people talk about this book with a minotaur. It was being touted as something like we'd never seen before, or at least that had been seen pretty rarely, and I knew that I had to check it out.
The book was called Morning Glory Milking Farm, and the beings that were being milked were…well…Minotaurs. And CM Nascosta had managed to make it feel sweet, sexy, and, above all, believable. Of course, there would be this giant Bullman whose spunk was the key ingredient for magic Viagra, and the (human) woman whose job it is to do the milking goes and falls in love with him, for his personality.
And this is the true essence of why we love monster romances: we can watch people fall for someone so different from themselves and realize how much they have in common. And how they might be compatible both in bed and out of it.
Honestly, I blame the monster-fucker mentality that a lot of us elder millennials and our adjacent generations have on these two couples:
That gruff giant who is all bluster but truly would do anything for the woman he loves? Yeah, Beast (I refuse to call him Adam) and Goliath have alladat.
But for real: while authors like Grace Draven and Ruby Dixon have been writing monsters and aliens and all those other not-quite-human types for years, it truly has been in the time of COVID that we've seen romance authors dig heavily into the monstrous when it comes to romance. 
But What Is It?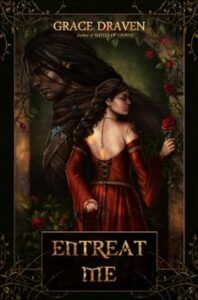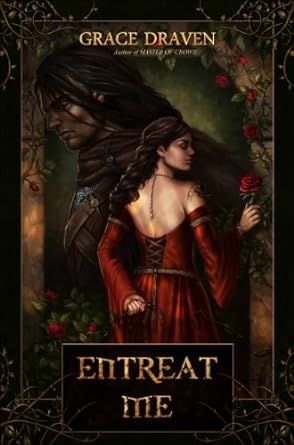 A Monster Romance is a romance in which one or more human people fall in love and end up in a happily ever after with a non-human/humanoid creature with human-like sentiment and sentience. Some might fall more under fantasy, whether high or urban, while others lean more toward the paranormal. (If you look at my parameters for Must Read Paranormal Romance, you'll notice that I didn't include monster romance there for space's sake, but many monsters live in paranormal universes.) They might be retellings or reimaginings of Beauty and the Beast, like Grace Draven's Entreat Me, or they might be set in a world that could be just like ours, except that the dentist down the street might be a duck in a suit. These monsters could be dark and mysterious or out in the open. Or both, you never know. 
And they are never in human form.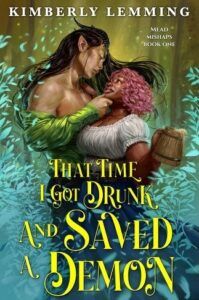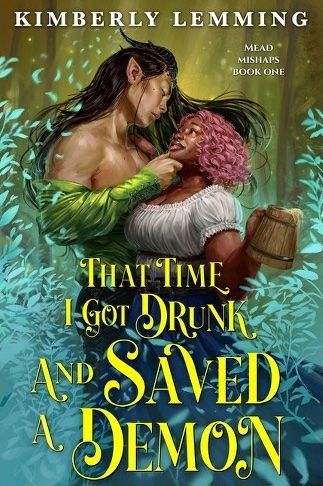 That is truly what makes something like Kimberly Lemming's Mead Mishaps series not quite monster because the supernatural love interests range from a werewolf to a dragon man to a fae prince. But for a good portion of the book, they appear human, even if they're a little off. And the majority of the courtship takes place during their existence as human or humanoid instead of their demon forms. Morning Glory Milking Farm, on the other hand, features many different non-human beings who might walk upright and wear clothes but could never be mistaken for human men and never change into them.
And then there are graphic novel romances like My Boyfriend is a Bear by Pamela Ribon, who manages to tear your heart out with a story about a woman in a relationship with a literal bear (not to be confused with Bear by Marian Engel, which is another thing altogether and blessedly doesn't qualify as a romance so I don't have to read it For Science).
There is just so much to love about these monster romance stories, but in the end, it comes down to this: if the protagonist doesn't have to go through a makeover or extreme change to be loved just as they are, then neither should their monster love interest. Their transformations can be extensive on the inside if they need to become better people, but they don't have to change a thing about their appearance. In fact, it's their monstrous appearance that makes them who they are.
Just pretend you're watching Shrek. Would you want weird-looking Human Shrek over Ogre Shrek? Of course not. 
(Look, I know a lot of people go into monster romances for the…creative…genitalia and extensive sexytimes, but the range of these books runs the same gamut as regular romance: some of these books hardly even have kissing, while at the other end, you wonder when the six monsters are going to let the poor woman breathe. And eat. And sleep.)  
Here are some monster romances worth checking out: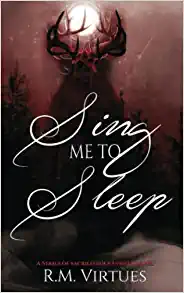 Penelope has been dealing with a great deal of grief and loss recently, and on top of it all, she's been having trouble sleeping. When she finally takes some sage advice and uses a sleep aid (of sorts), she finds herself imprisoned by her own mind in sleep paralysis. Acheron is a demon of the sort that latches on to the fear that comes with said paralysis. But there's a connection between them that neither of them expects, and the fallout might change all of Hell.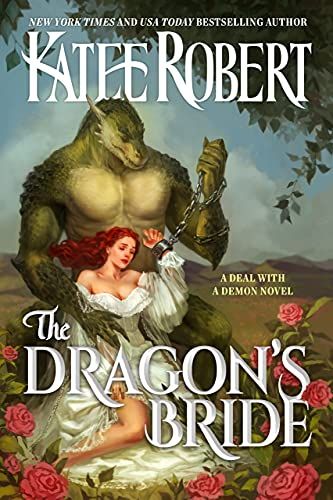 Briar is in a bad situation, and a demon offers her a way out for seven years of her life. Turns out she's going to be sold in an auction for monsters of all kinds and ends up going to another realm, married to a dragon. The pair bond emotionally and physically, and Briar isn't sure what she's going to do when her seven years are up. 
This is a great one to read if you love Beauty and the Beast, too. The little easter eggs are perfect.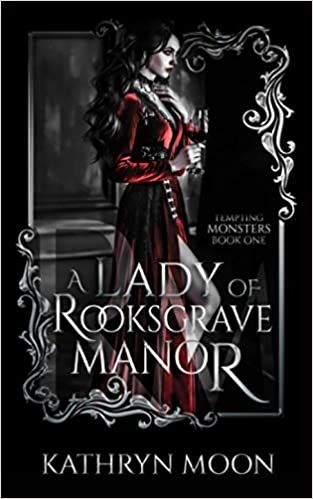 Esther takes a job at Rooksgrave Manor, a house of ill repute that caters to a very particular clientele. She immediately becomes a favorite of several creatures of the night, including vampires, djinn, and some more unusual types. When she and several of her beaux end up trapped in some kind of intrigue, they must all work together to keep her safe and find the source.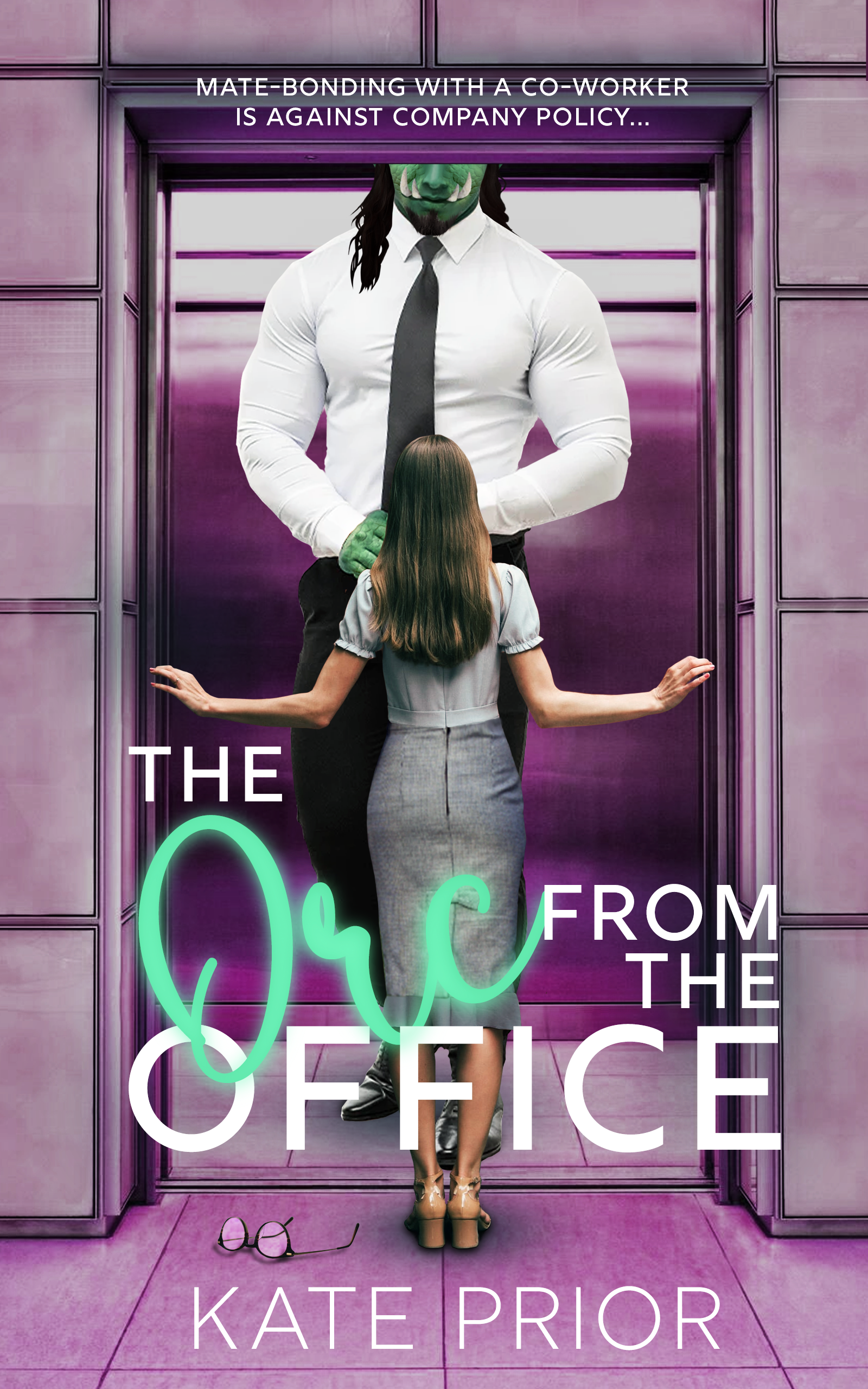 There's a whole subcategory of orcs in monster romance, and I'm not completely certain where it came from. This is one of the more cutesy ones, in which Khent accidentally mate bonds with a human woman after a bloody accident. She should be able to stay away from him long enough for the bond to go away, but then all the IT issues she could ever come up with just…keep happening. 
Joy and Malachi make a mutually beneficial agreement, no different from similar agreements made every day. But Joy is in need of the means to wreak vengeance on the one who wronged her, while Malachi needs a human to allow him to remain on the earthly plane. But the more they stay around each other, the more they realize that one contract isn't going to be enough.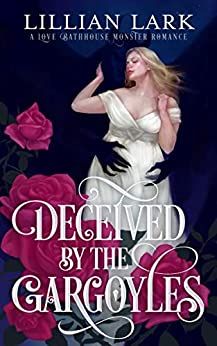 This is the second book in a series called Monstrous Matches, but it can stand alone. Grace is a librarian who wants a family, and Elliot and his two mates are more than willing to offer her that chance. Well, Elliot is, anyway. He springs his mates on her as much as he springs her on them, but they all get the chance to get to know each other and love each other in the best ways.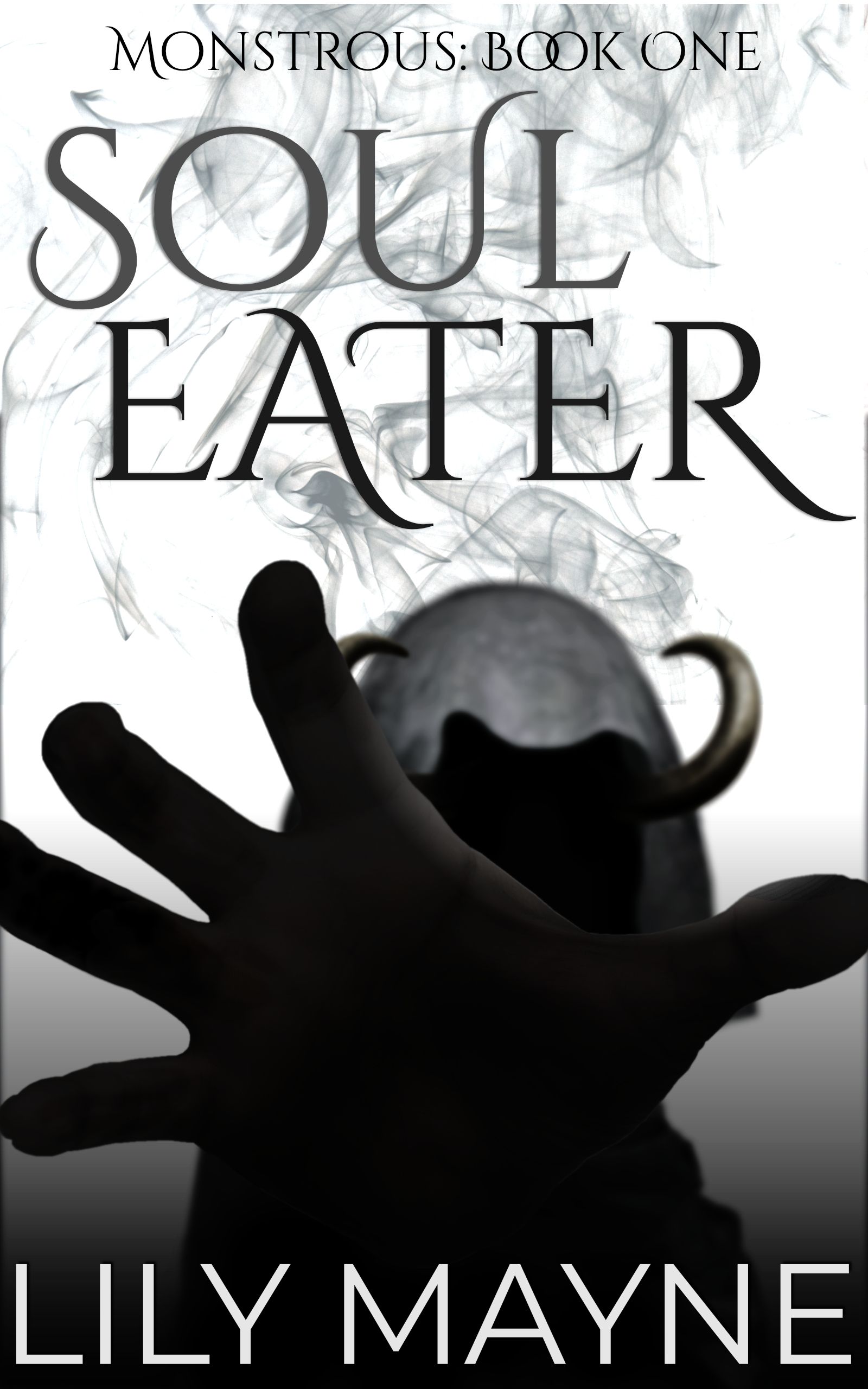 Soul Eater is a post-apocalyptic series opener that introduces us to a world in which the monsters have come, and the world had trouble acclimating. Danny joined the military when he had nothing else and doesn't expect the most infamous monster in the United States to spare his life, let alone let him tag along as he does his work. This one is vaguely cheating because Wyn the Soul Eater is kind of humanoid. He can wear human clothes, but he has some…other features.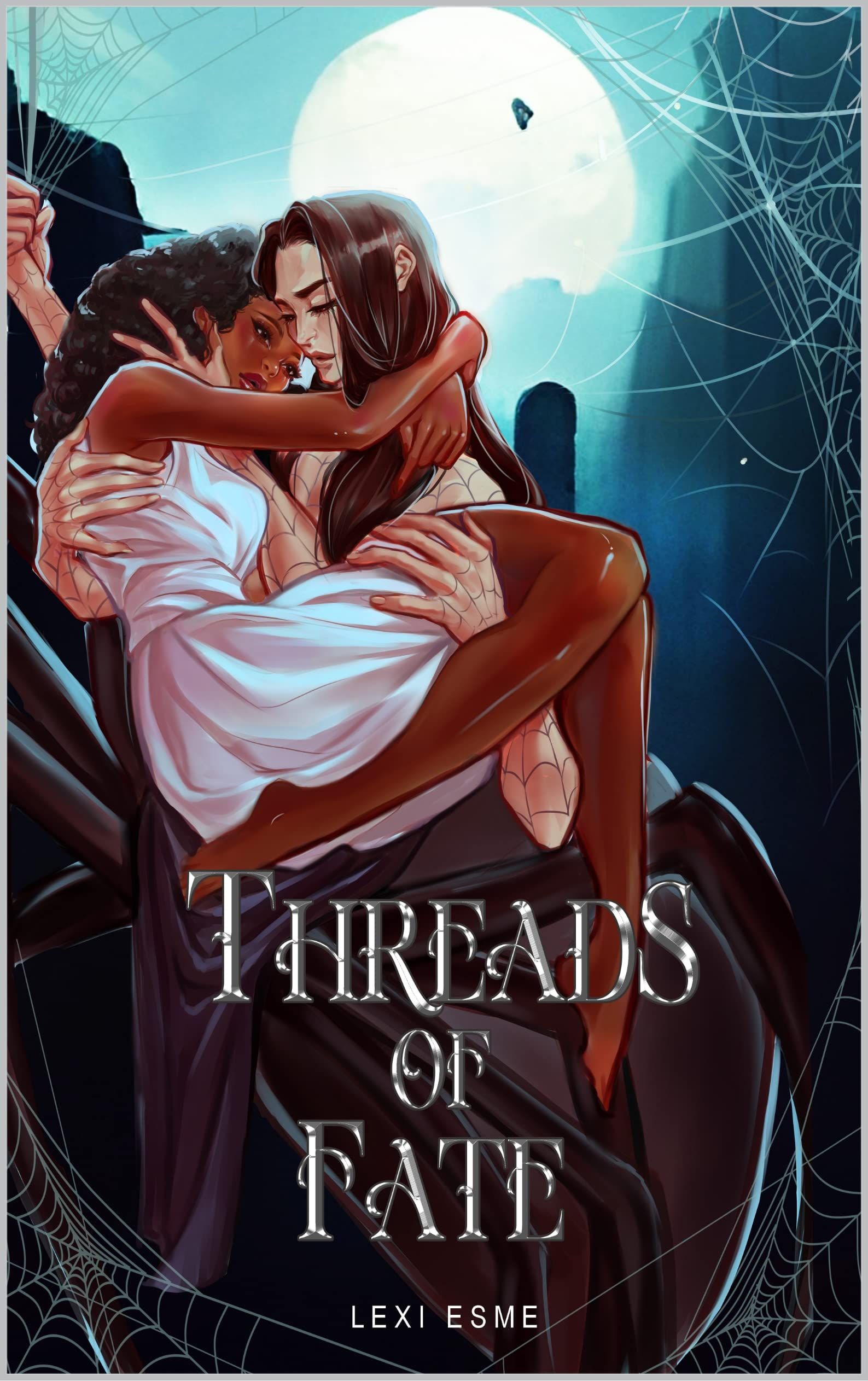 Arachnophobes, avoid this one. Rhianne finds herself running deeper into the forest one night when she winds up ensnared by Septhis. He isn't a danger to her, though — at least not in the ways one would think. He's more interested in protecting her and potentially loving her. Their bond is like no other, and she's willing to follow him into the darker parts of his soul if it means coming out on the other side with someone who understands her.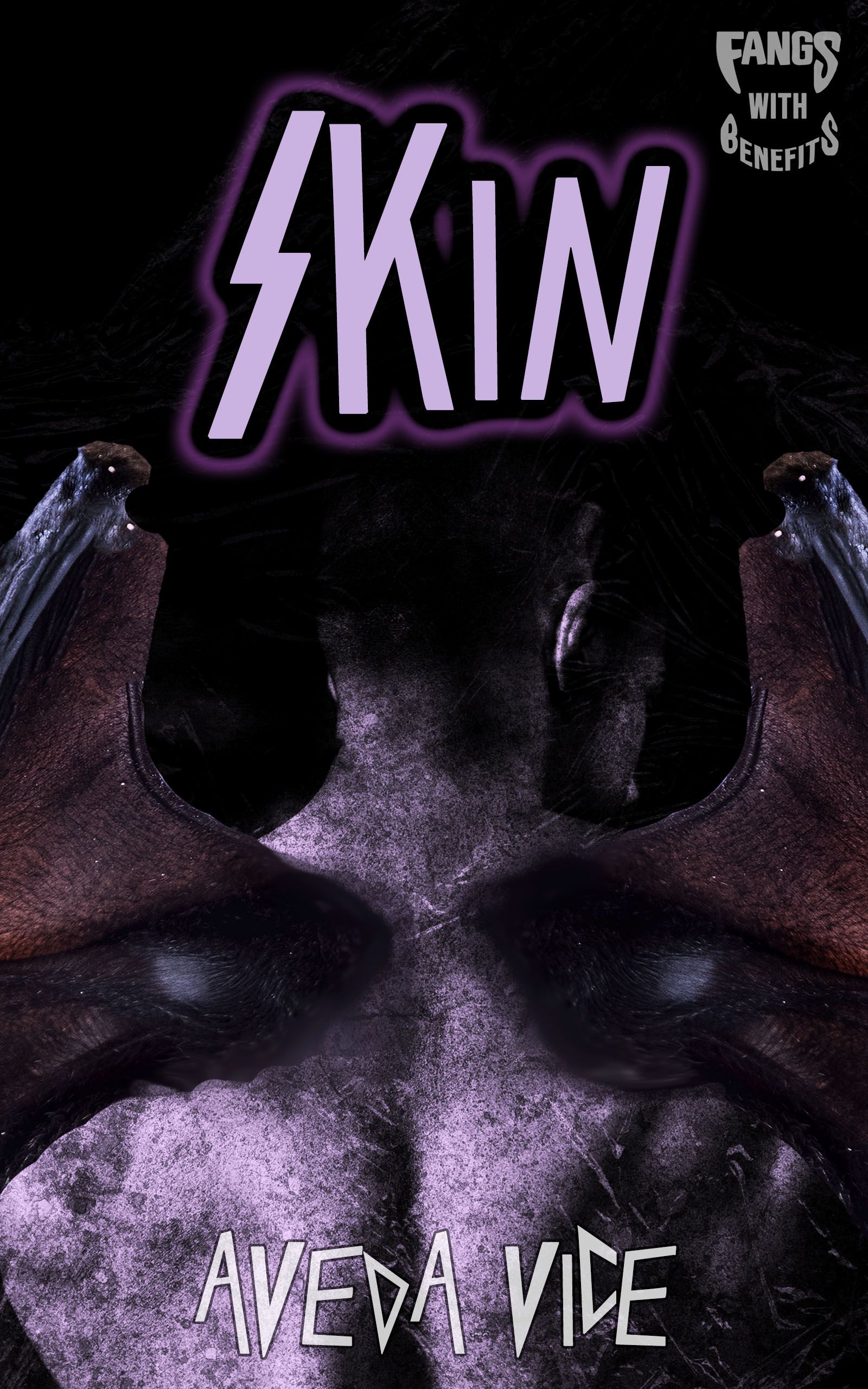 Skin by Aveda Vice
This is a short novelette, but is really an excellent way to dive into the world of Aveda Vice's characters. Harbinger has the power to learn things about people simply by touch and has, therefore, been avoiding physical touch for years. Her new partner, Jasper Flint, is a gargoyle with protective tendencies, which leads her to know far more about him than she ever expected. And when they act on that knowledge, well. I wish there was a lot more of the story.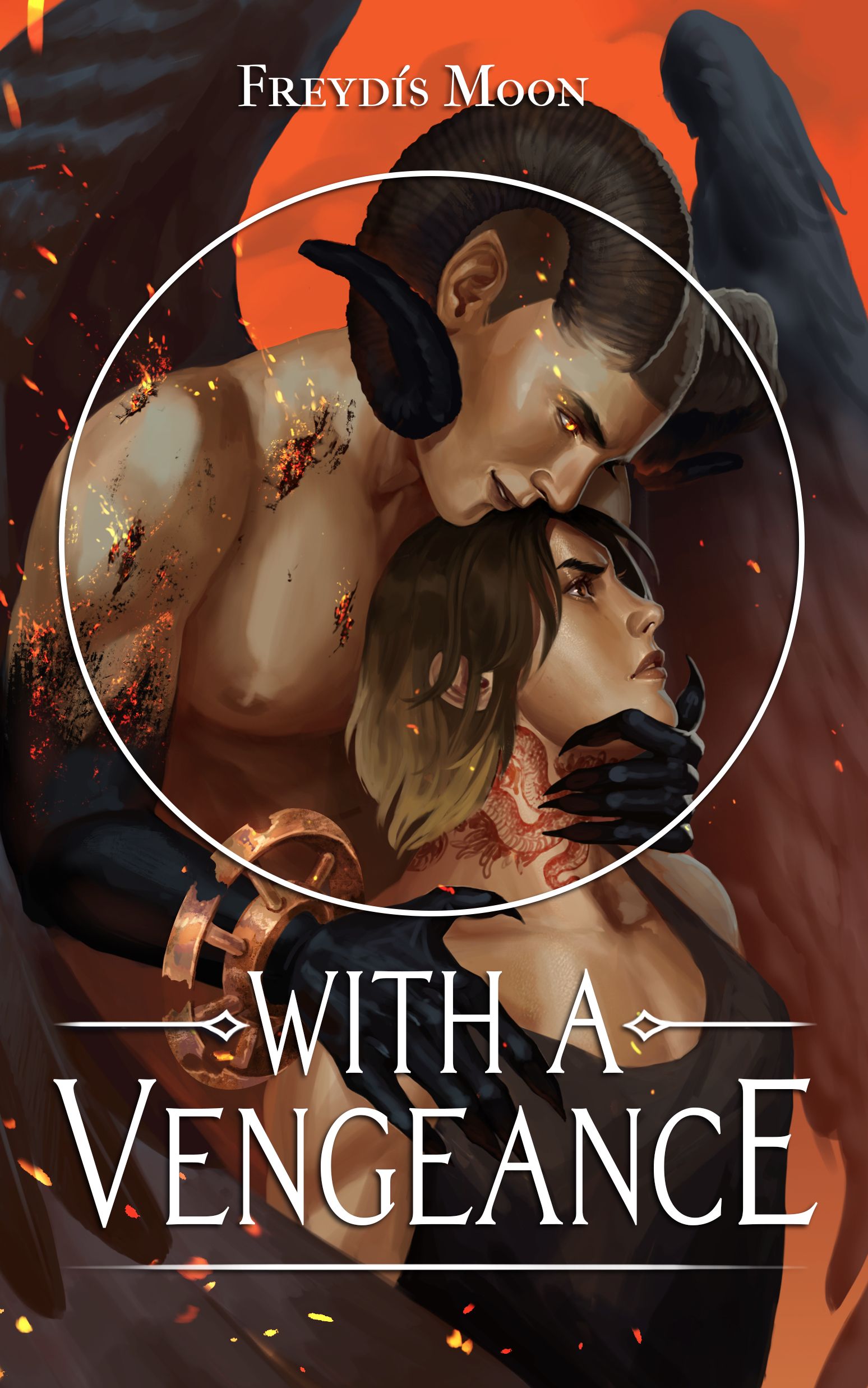 I came to realize that I have a thing for romances between demons and the people they come to possess after Sing Me To Sleep, but this is a very different kind of demonic possession. Kye and Eli are two parts of the same body, but there's more to it than that. Kye just wants to be able to live their life, but has so many elements of that life to deal with that they find themself falling back on their old habits. When a demon prince offers them a deal in exchange for possession, Kye doesn't know what else to do but say yes. 
---
We haven't even gotten into alien romance! I have noticed there is a lot of cross-pollination when it comes to readers of both categories. Aliens in our romances have often been humanoid, with the very obvious exception of Zylar from Strange Love. So they fall more on the Goliath side of things than the Beast side, but they still probably fall under the monster subcategory? But for the sake of this not being a million words long, let's just save those guys for another day.