Alan Ruck might want to consider delivery next time he's got a hankering for pizza … ramming his truck into the side of a pie joint in a 4-way crash in Hollywood.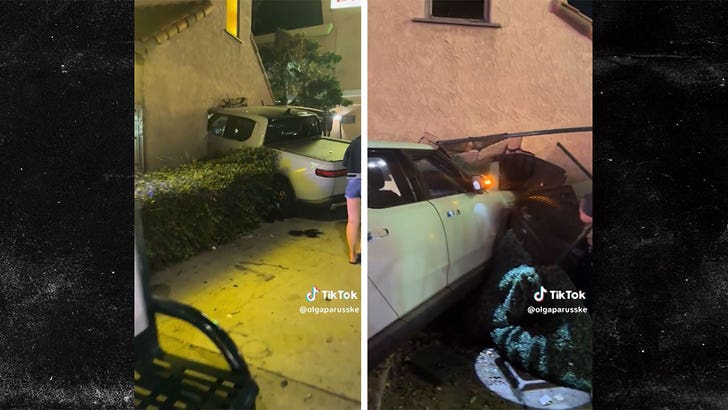 TikTok / @olgaparusske
Law enforcement sources say the crash occurred around 9 PM Wednesday at Raffalo's Pizza at the intersection of La Brea Avenue and Hollywood Boulevard. Video shows the actor's Rivian with about half of the cab lodged into the side of the brick building.
Our sources say two people were injured in the crash, but both were conscious and breathing … so they're likely to be OK. Thankfully, no pedestrians were struck in the accident. We're also told there's no indication of DUI.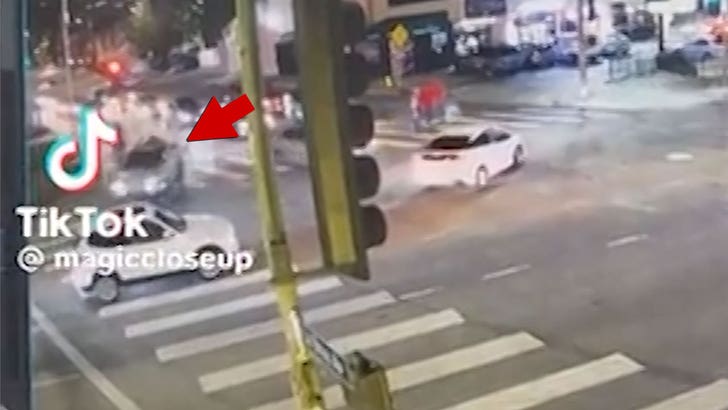 TikTok / @magiccloseup
As for how the crash happened, surveillance appears to show Alan's truck collide with another vehicle from behind, pushing it into the intersection as Alan's truck smashes into the building.
Of course, the crash scene drew a crowd, with many taking pictures and videos of the vehicle … certainly not a help to the flow of traffic in Hollywood.