Tory MP Bob Stewart has surrendered the Conservative whip while he considers an appeal against his conviction for a racially-aggravated public order offence.
The Beckenham MP informed chief whip Simon Hart, according to a government source.
Both Labour and the Liberal Democrats had called for Prime Minister Rishi Sunak to take action over the "totally unacceptable" behaviour of the backbencher.
Stewart, who will now sit as an independent in the Commons, was found guilty of racially abusing an activist by telling him to "go back to Bahrain".
The 74-year-old former army officer was fined £600, with additional legal costs bringing the total to £1,435, by chief magistrate Paul Goldspring on Friday.
The court heard the MP had become involved in a confrontation with a protester outside the Foreign Office's Lancaster House in Westminster last December.
He had been attending an event hosted by the Bahraini embassy when Sayed Ahmed Alwadaei shouted "Bob Stewart, for how much did you sell yourself to the Bahraini regime?".
During an ensuing row, Mr Stewart said: "Go away, I hate you. You make a lot of fuss. Go back to Bahrain."
He also told Mr Alwadaei: "You're taking money off my country, go away."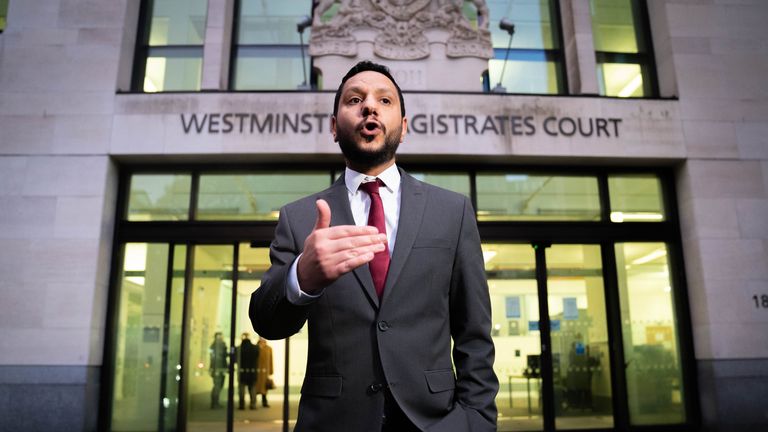 While highlighting Stewart's "immense positive character", Mr Goldspring said: "I accept he is not racist per se, but that is not the case against him.
"Good men can do bad things."
Stewart told the court that he was "not a racist" and that it had been "extremely offensive" for the demonstrator to suggest he was "corrupt".
He argued his "honour was at stake in front of a large number of ambassadors".
The military veteran, who was stationed in Bahrain in 1969, said he is a "friend" of the Middle Eastern country.