A "courageous" teenager in the US was beaten to death when he confronted a mob over a friend who was being bullied, his family has said.
Jonathan Lewis, 17, was attacked by up to 15 people near a school in Las Vegas, according to reports.
The teenager had confronted the group after "one of his smaller friends" had something stolen from him and was thrown in a bin, a statement on a GoFundMe page said.
Writing on a website set up in his son's name, Jonathan's father – who is also called Jonathan Lewis – said he was "shocked by the immensity and horror of my beloved boy just being beaten to death".
He told how he held the hand of his "beloved boy" in hospital during life support – and watched his son's "life leave his body".
"Jonathan was a hero who tried to help a smaller child who was being bullied and 15 people attacked him in cowardly violence and our beloved son was beaten to death," a statement on the website said.
"Jonathan was an aspiring artist, a kind, loving, caring, and generous young man who had his whole life ahead of him and he will be forever loved and cherished every day every moment."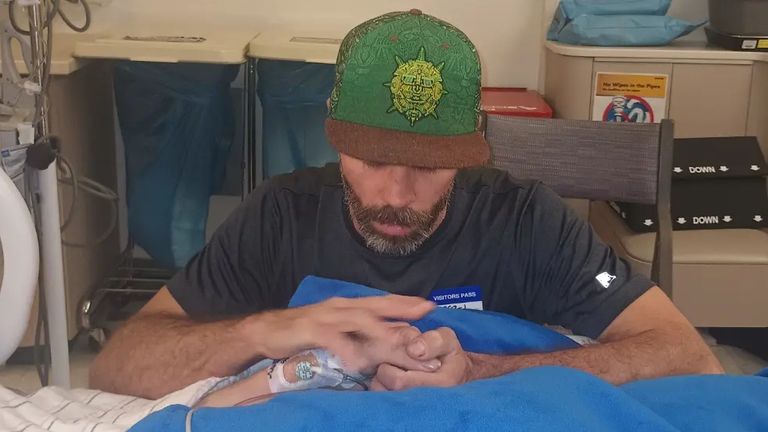 Read more from Sky News:
Five killed in house fire
Where will Storm Debi cause bad weather?
Man sleeping in underpass set alight
Mr Lewis said his mission was "to bring endless focus to solving the problems that were the root cause of why our children have become lost in violence and hate".
The family said a foundation, called Team Jonathan, would be set up following his death.
Sky News has approached police in Las Vegas for comment.